Adding Information In Word 2010 Status Bar
The Status bar is at the bottom of the Word document window and provides useful information from the Word app. It describes the status of document, and give a quick look on word count, running macros, number of line being edited, etc. Word provides an option to customize Status bar, so you can add, delete information from it. In this post we will be showing some important info in Status Bar.
Launch Word 2010, to customize status bar being present at the bottom of the window.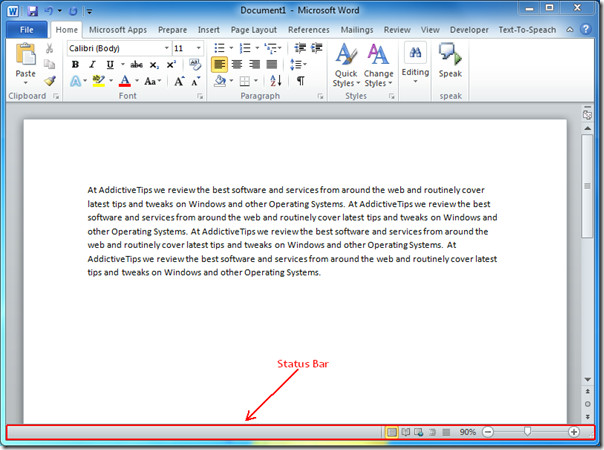 To start off , we want to show different info in the status bar, for this right-click the bar, and start enabling/disabling the options as shown in the screen shot below.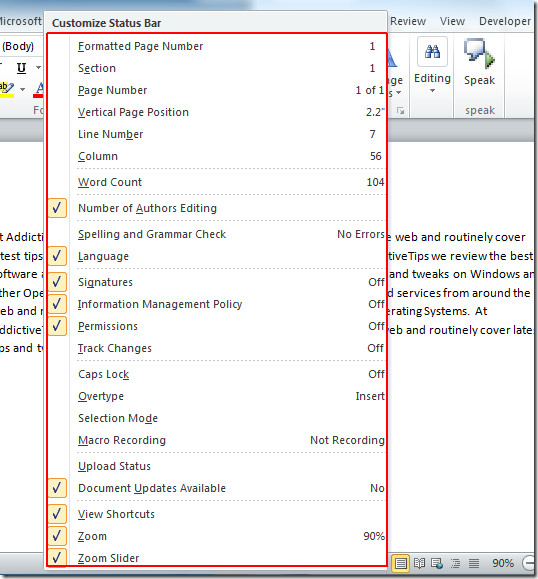 Now we want to show Word Count, Spelling and Grammar Check, Caps Lock (ON/OFF), Line Number, Page Number, and Macro Recording (ON/OFF). For this start enabling these options by clicking them.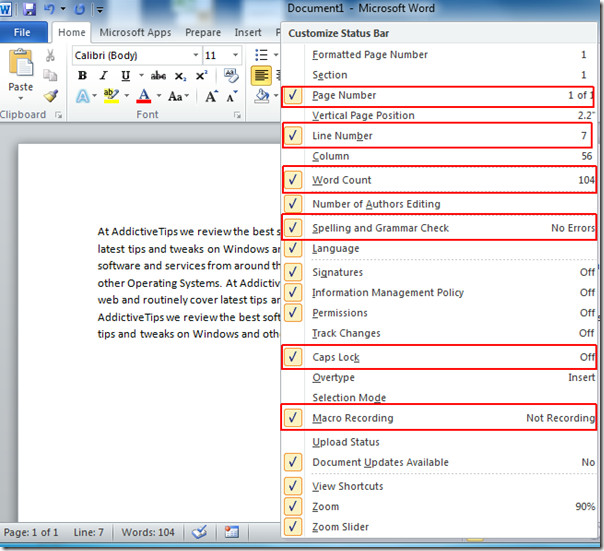 Upon clicking you will notice, that respective info will start showing up in the status bar.
You can also check out previously reviewed guides on Auto-recover Information Setting & View two Documents side by side.