How To Insert Color Shaded Region In Word 2010
In Word 2010, you can apply color shaded region over text to emphasize the importance of a phrase, word, or a sentence. It offers all the basic solid colors along with color customization options to change the shaded area.
Place insert cursor where you need to insert colored region and head over to Home tab, from Paragraph group, under shaded color palette, select one. Upon click, it will insert shaded region, now you can insert text in it.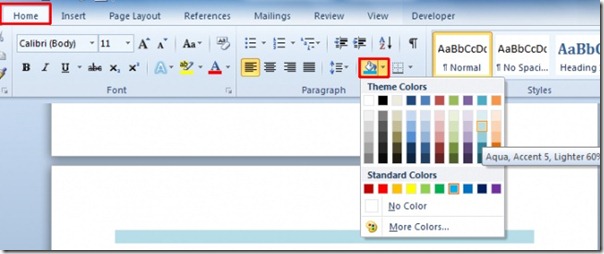 Click More Colors, if you need to choose colors from color palette.