Insert Background Image In Excel 2010
If you need to place an image on spreadsheet as background then Excel 2010 provides an easiest way around to do it. Setting a complementary image background would add up higher comprehension level for the intended audience and can provide them with visual overview of the datasheet.
Open spreadsheet on which you want to insert image as background. Now navigate to Page Layout tab and click Background button.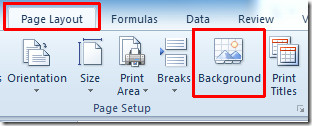 On Sheet Background dialog, select the desired picture you want to insert as background and click Insert.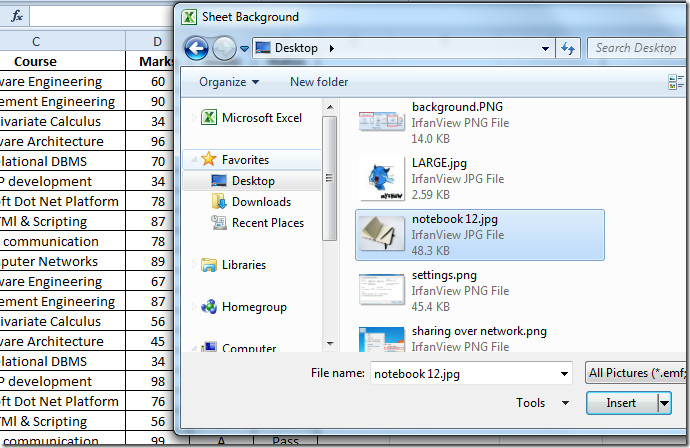 Now you will see the selected image set as background. Make the datasheet more prominent by changing font size, color, and cell borders etc.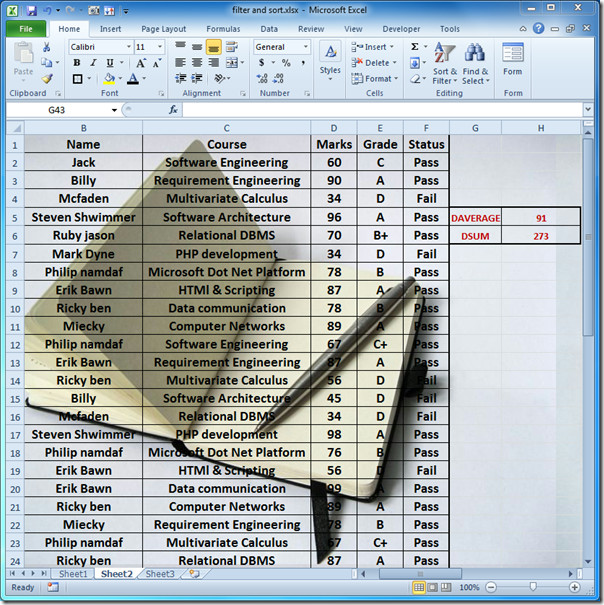 For removing background image, you just need to click Delete Background.

You can also check out previously reviewed guides on Hiding/Unhiding Rows, Column and Sheets and Show complete formula instead of Evaluated Result in Excel 2010.