Insert Captions & Cross-References In Word 2010
While getting your head on a colossal document, it becomes a dire need to caption images and inserting cross-references for faster accessibility to the desired portion of document. Word 2010 includes an easy way to insert image captions and to mark out headings bookmarks, footnotes for referencing. It could be very handy for huge document when you need to view specified portion instantly.
To start out with caption images, open Word 2010 document in which you need to insert Captions & Cross References.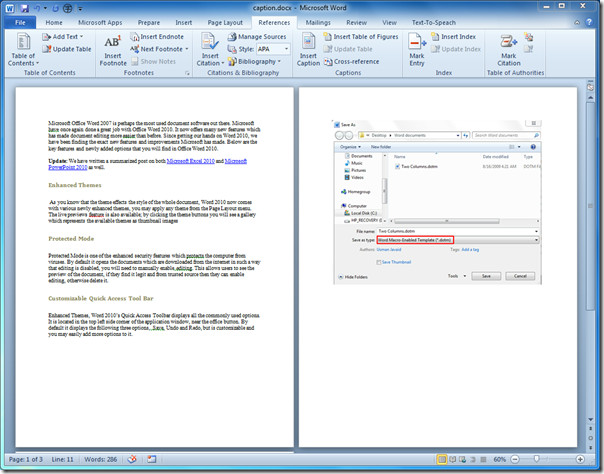 Now for inserting caption for an image, select the image, navigate to References tab and click Insert Caption.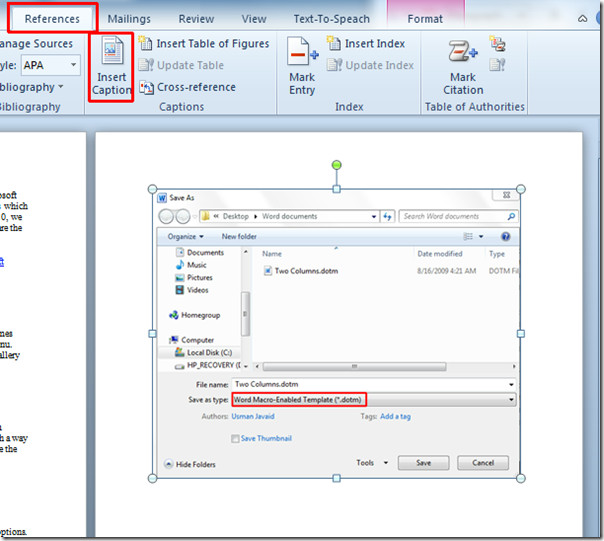 It will bring-up Caption dialog, under Options you can choose different Label, as we are captioning image, we have chosen Figure. From Position you can select where the caption will appear either on the top of the item or below. If you want to create a new caption label, click New Label button and enter an appropriate name for it. Click OK to continue.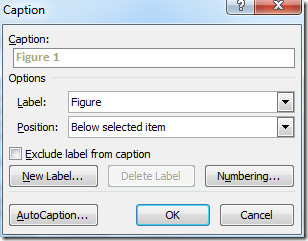 Upon click you will see the caption with the selected image, as seen in the screenshot below.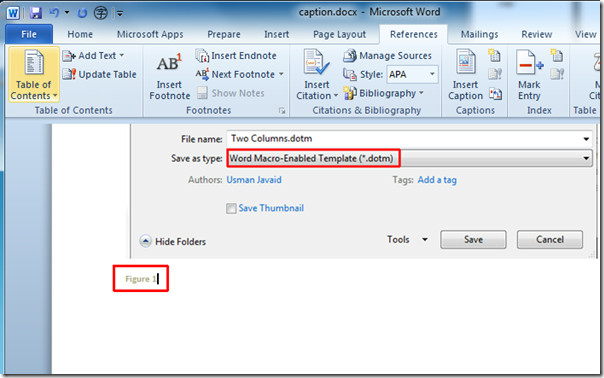 For inserting Cross-References in Word you need to caption every image. Cross- References would only be inserted, if you have used Word features to insert headings, bookmarks, captions, etc in your document. So if you have created headings, footnotes, page number, etc by yourself then you will  not be able to cross-refer them.
Now move the insert cursor where you want to insert Cross-Reference, click Cross-Reference in Captions group.

Upon click, Cross-reference dialog will appear, under Reference type choose the type of the reference; Headings, Bookmarks, Endnotes, Figure, etc. From Insert Reference to select the desired option from the drop-down list. Enable Insert as hyperlink and click Insert.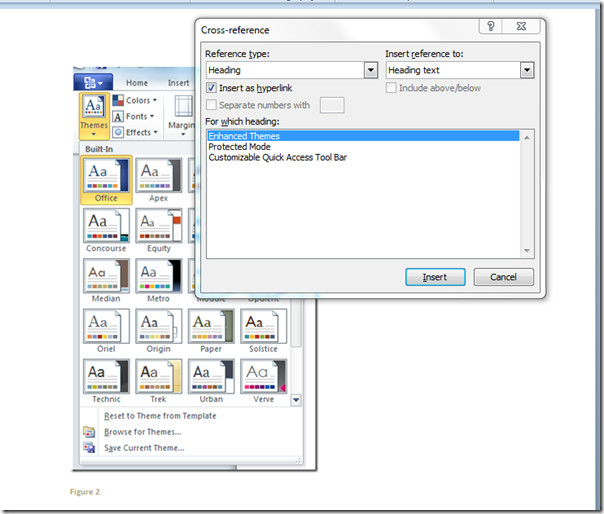 As we have selected Heading Text from reference to, it will insert the heading which will be referring to the main heading. It has also created an hyperlink with the main heading, upon clicking link it will lead you to referred heading.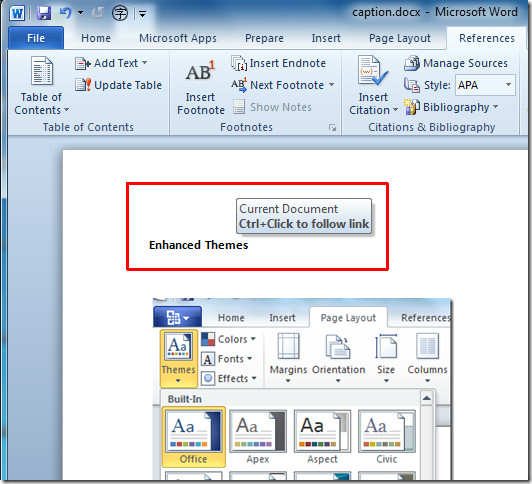 Now for inserting Cross-Reference for an image, select the text where you want to insert cross-reference and move to cross-reference dialog. From Reference Type, select Figure. Under For which caption, select the caption of the desired figure and click Insert.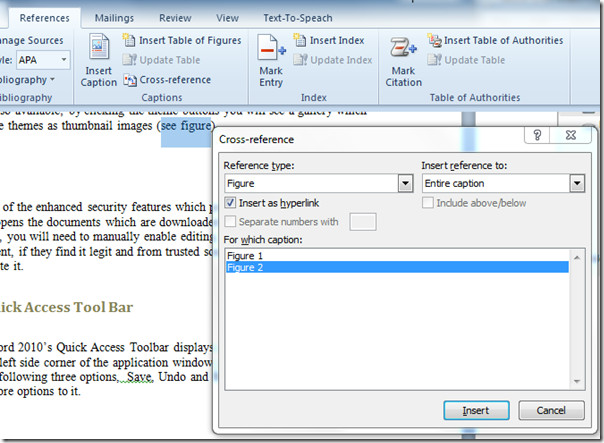 You will now see the image caption title, it's link will lead you to the specified image.
You can also check out previously reviewed guides on How to Merge Multiple Documents in Word 2010 & Using Place Holders in Word 2010 for fast Scrolling.