Insert Comments In Excel 2010
With Excel Comments you will be able to document your datasheet, it would be useful for you if you want your audience, users to understand the data cells more deeply. Adding comments with data cells enables you to add description of it, helps users to understand the complex logic. Importantly, adding images in comments would be even more fascinating, especially if you need to make novice users to comprehend the rationale behind the data cells, describe a particular value, graph, or how formula works. This post will cover adding text and images as comments in Excel worksheet.
To start out with, launch Excel 2010, open a datasheet on which you want to add comments. For Instance, we have created a datasheet, containing Office Items list.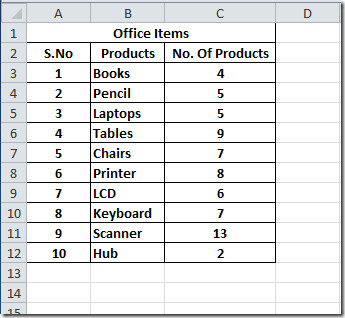 Now we want to add comment with each item in Products field. For this right-click any item (cell) in the desired field and click Insert Comment, as shown in the screen shot below.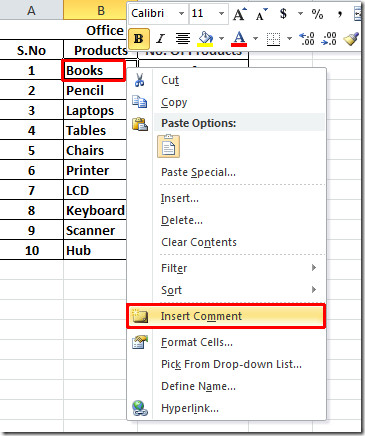 You will see a box will appear with selected cell, enter text that you want to show with the cell as comment.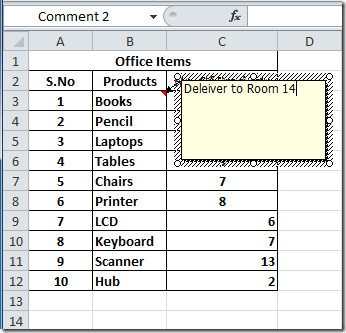 Now move to other cells to add comment, after adding comments you will notice on hovering pointer over cell, the comment box will automatically pop-up.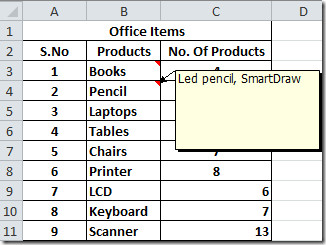 If you want to edit comment, right click the cell containing comment, and click Edit Comment. Upon click, you will see the comment box will be selected, now select the text, and right click the box and hit Format Comment, as shown in the screenshot below.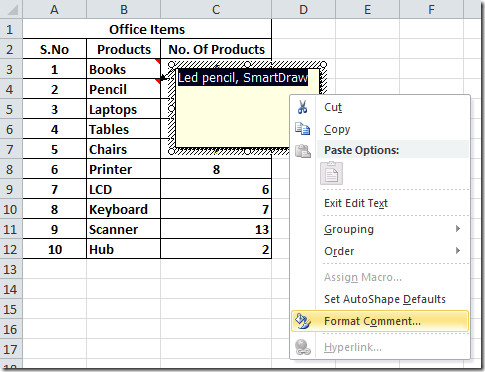 Format Comment dialog will appear, here you can change Font, Font Style, and font Size. Under Color, choose the text color. Click Ok to close text formatting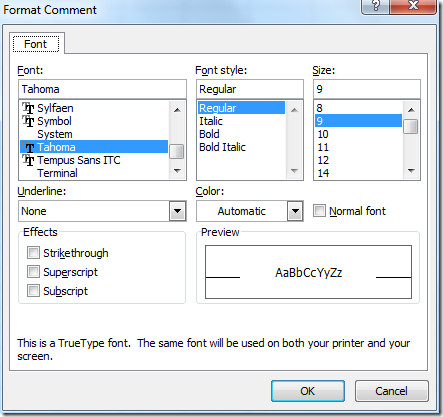 Now we want to add comment which is self-explanatory, so we will be adding a picture with comment. For this, right-click the cell and click insert comment, now right click the corner of comment box, and click Format Comment.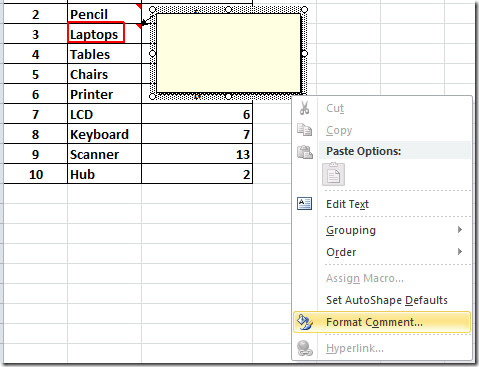 You will see the extended Format Comment dialog, now navigate to Colors and Lines tab.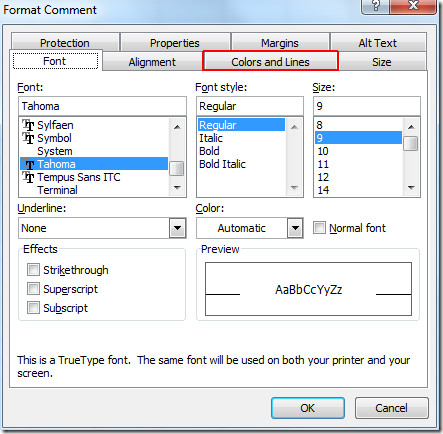 In this step, click Fill Effects from Color, as shown in the screenshot below.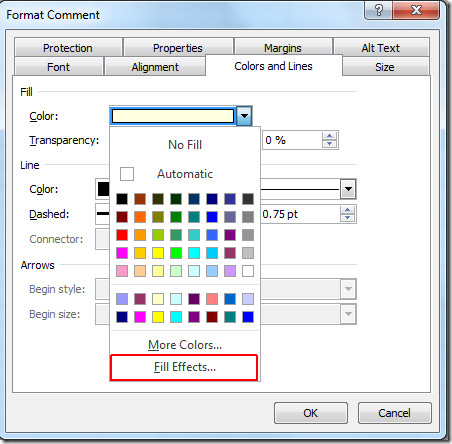 It will bring up Fill Effects dialog, now head over to Picture tab.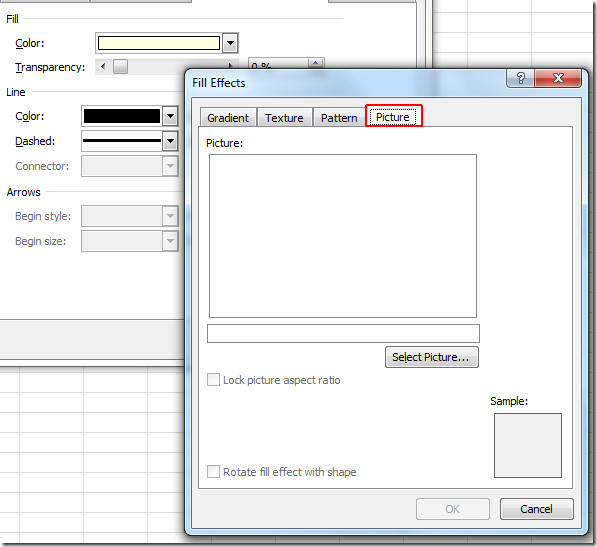 Click Select Picture to select image from the disk, and click Insert.
You will see the image in Fill Effects dialog, you can switch to other tab; Gradient, Texture, and Pattern to apply different styles on image. Click OK to continue.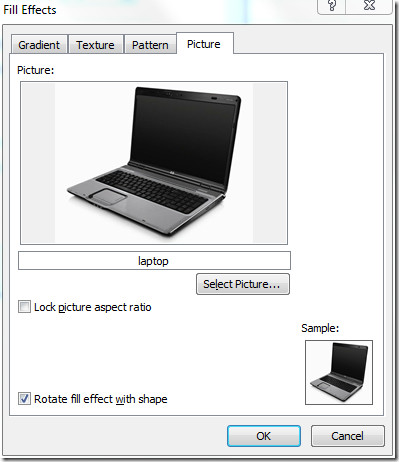 It will bring you back to Format Comment dialog, click OK to proceed further.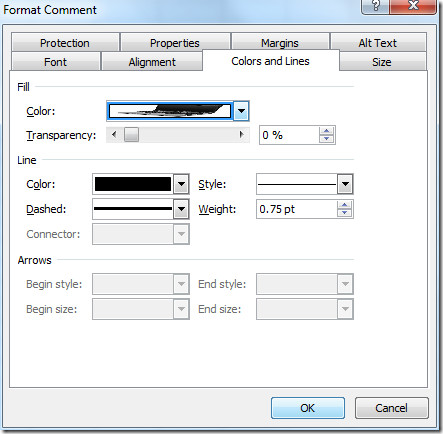 Upon hovering over cell, you will notice that comment box containing image, will pop-up.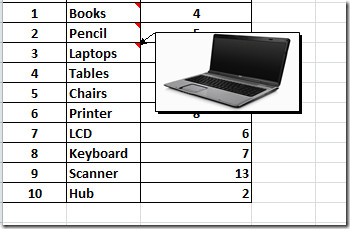 You can also check out previously reviewed guides on Customizing Gridlines in Excel 2010 & Using Camera tool in Excel 2010.