Excel 2010: Change, Remove, Print Gridlines
Excel provides option of changing the worksheet gridlines. You can change the color of gridlines, make them apparent on hard-copy, and even remove gridlines. Follow the simple procedure to change different settings of gridlines in Excel 2010,
Print Gridlines:
If you want to see gridlines on hard-copy, before printing the worksheet, navigate to Page Layout, under Gridlines and enable Print option. For advance printing options, click the button being present at the bottom-right of the Sheet Options group.

Upon click, Page Setup dialog will appear, which lets you to configure print settings.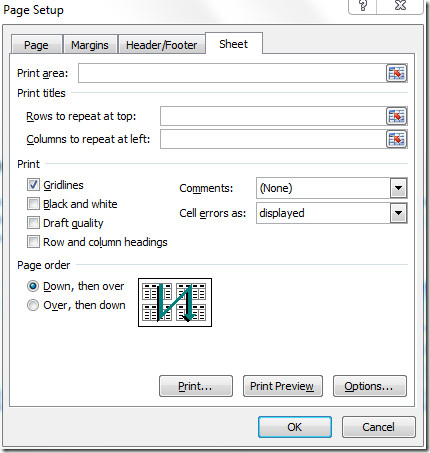 Color & Remove Gridlines
For changing gridlines color, go to File menu and click Options.

Excel Options dialog will appear, select Advanced from left pane, and from the right pane scroll-down to find Display Options for this worksheet: group, choose desired Gridline color. In case you want to make Gridlines disappear, disable Show gridlines option.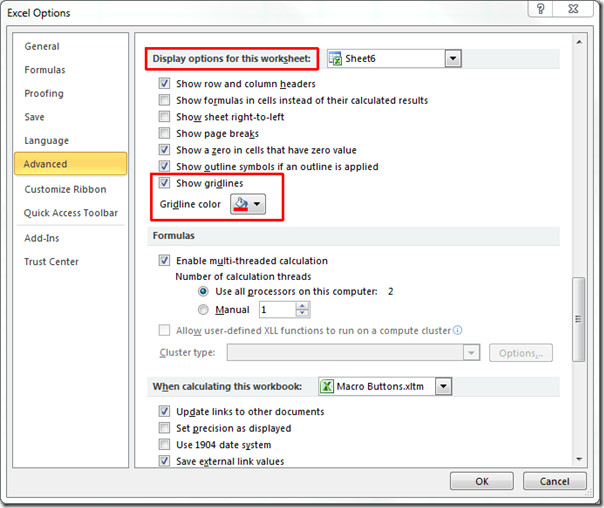 You will see the color of Gridlines will change, as shown in the screen shot below.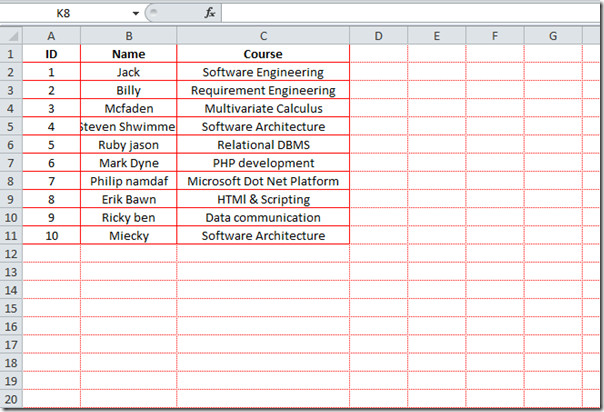 Here you can see the Excel worksheet without gridlines.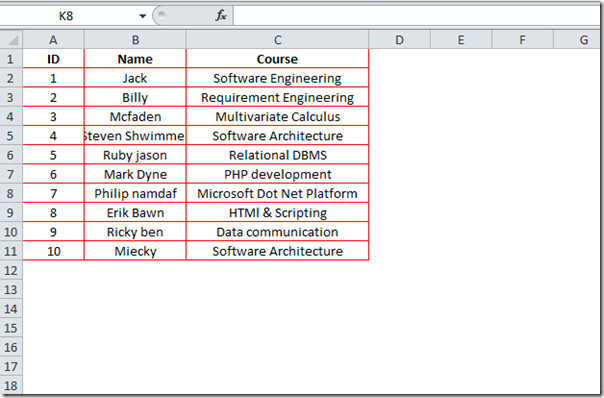 You can also check out previously reviewed guides on Icon Sets in Excel 2010 & Using SUMIF function in Excel 2010