Insert "Quick Fields" In Access 2010 Database Table
One of the new feature of Access 2010 which gets it over the line in comparison with previous versions is Quick Fields. It allows you to quickly insert a pre-defined record with all the relevant fields, so you don't have to mention each field's data type.
First we start off with creating a table, navigate to Create tab and click Table.

Now the new table is created, head over to Table Tools Fields tab and under More fields, under Quick Start, click the desired type.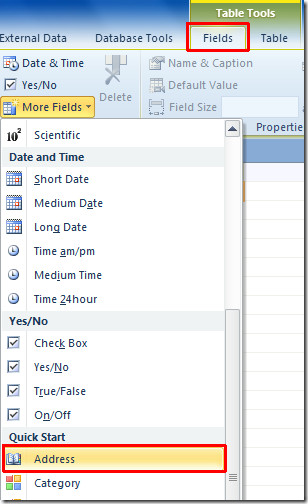 This will instantly insert all the relevant fields, categorize in specified type.