Manually Set Print Area In Excel 2010
Excel 2010 includes many printing options, you can tweak with the options to print the spreadsheet in a way you like. If you need to print only the specific part of spreadsheet, it provides you with a handy Add to printer area option, so you can set print area of spreadsheet manually.
To begin, select the range of cells located in spreadsheet.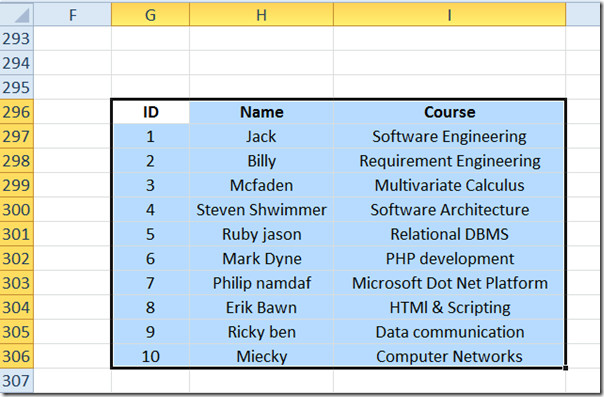 Now navigate to Page Layout tab and from Print Area options, click Add to Print Area.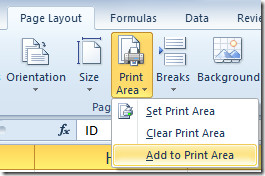 It will draw a border around the range of cells, indicating that it is now added into print area.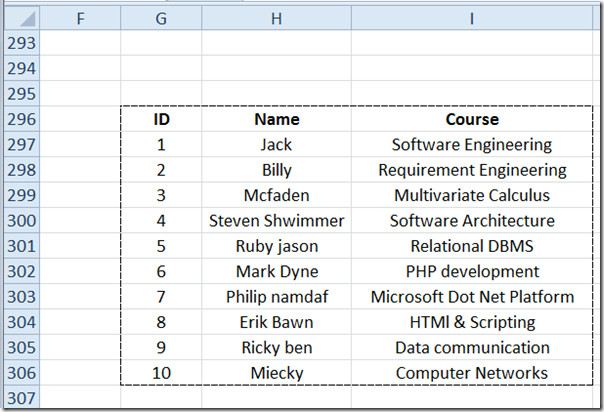 Now just Press Print button to print the selected area.