How to access Microsoft 365 Sharepoint
If you've bought a Microsoft 365 license, you have access to Sharepoint. You can use it to create sites, and if you use Microsoft Teams, files shared to Teams are saved to a Microsoft Teams site created in it. Microsoft Teams' features rely quite a bit on Sharepoint but you won't see a direct link to your Sharepoint website.
Access Microsoft 365 Sharepoint
In order to access your Sharepoint website, you must have access to the admin account, or your own account must have admin-level clearance. The Sharepoint website can be accessed easily from the Microsoft 365 admin center.
Note: If you're not sure which account has admin level access, try using the one used to purchase the Microsoft 365 license.
Visit the Microsoft 365 admin center.
Sign in with the admin account.
In the column on the left, click 'Show all'.
You will see 'Sharepoint'. Click it.
A new tab will open and direct you to your Sharepoint admin.
In the column on the left, expand Sites.
Select Active Sites.
In the pane on the right, you will see all the sites configured under Sharepoint. Select a site and a panel will open on the right.
Scroll down to the 'Domain' field to get the URL of the site.
On the main Active Site page, you can click the value in the 'URL' column to go to the Sharepoint site.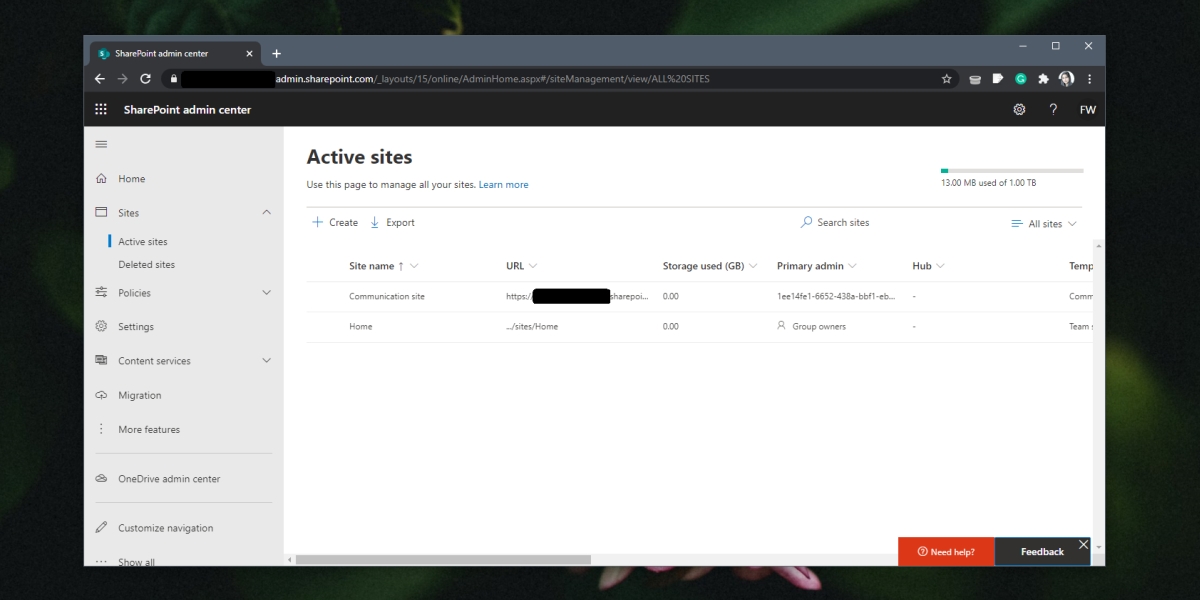 Access Sharepoint files
To access Sharepoint files, you must be on the Sharepoint admin center (in your browser), as described in the previous section.
In the column on the left, go to Sites>Active Sites.
Select the Sharepoint site you want to access files for.
Click the value in the 'URL' column.
In the new tab that opens, click Documents in the column on the left.
Select a folder to view files uploaded to it.
Select a file, and click Download to save it to your desktop, or click a file to open it.
Select 'Site Content's from the column on the left to access other site assets and files that normally aren't stored in the Documents tab.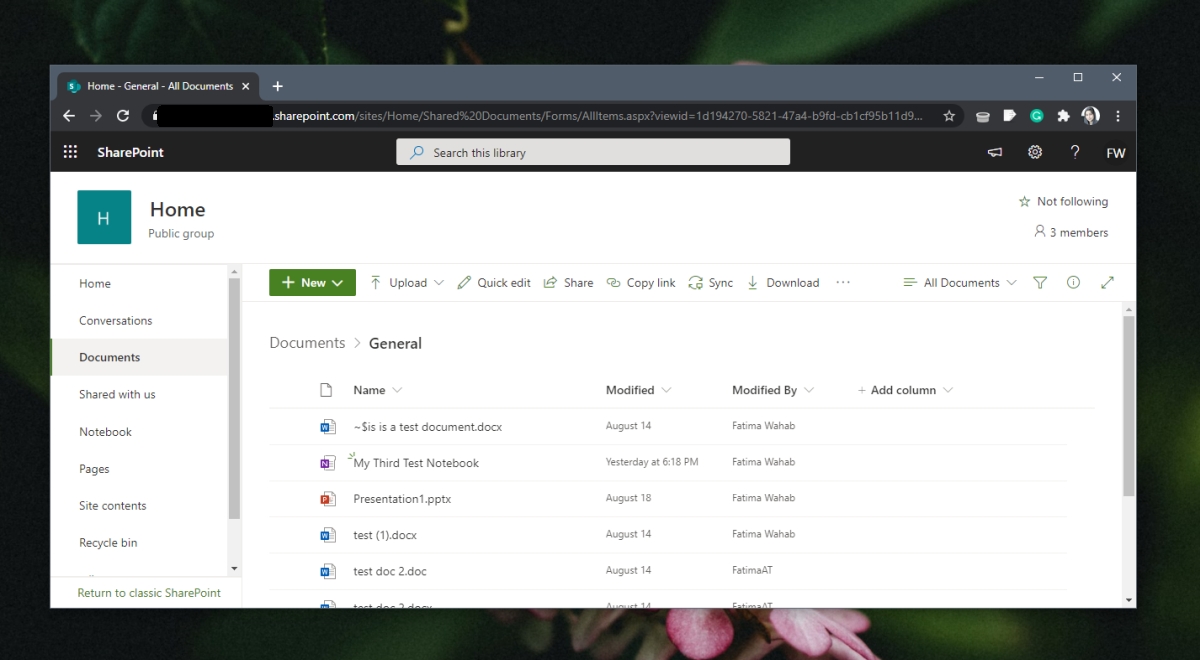 Conclusion
Sharepoint doesn't need to be accessed directly by most end users. If, as an end-user, you've set up Microsoft Teams (created a team), and invited other users to it, you may find yourself needing to access it. Most often, you can use it to sort out errors with files that won't open, or for managing a large number of files that have been shared over a team.