How to transcribe audio with Office 365 online
Transcribing audio is a tedious task. There is software available that can automate the process but the results really depend on how smart an app is, and also how clear an audio recording is. If you need to transcribe audio, and you do not feel like trying out multiple transcribing apps, you can use Microsoft Office 365.
Transcribe audio with Office 365
Office 365 or Microsoft 365 isn't a free service. You can use some features for free but for the transcribe feature, you must have a paid subscription.
Visit Microsoft Office online.
Sign in with your Microsoft account. This should be the same account used to purchase the Microsoft 365 subscription.
Click Word in the column on the left.
Click New Document at the top.
Once the Word document is open, click the dropdown arrow next to the Dictate button on the Home ribbon.
Select Transcribe.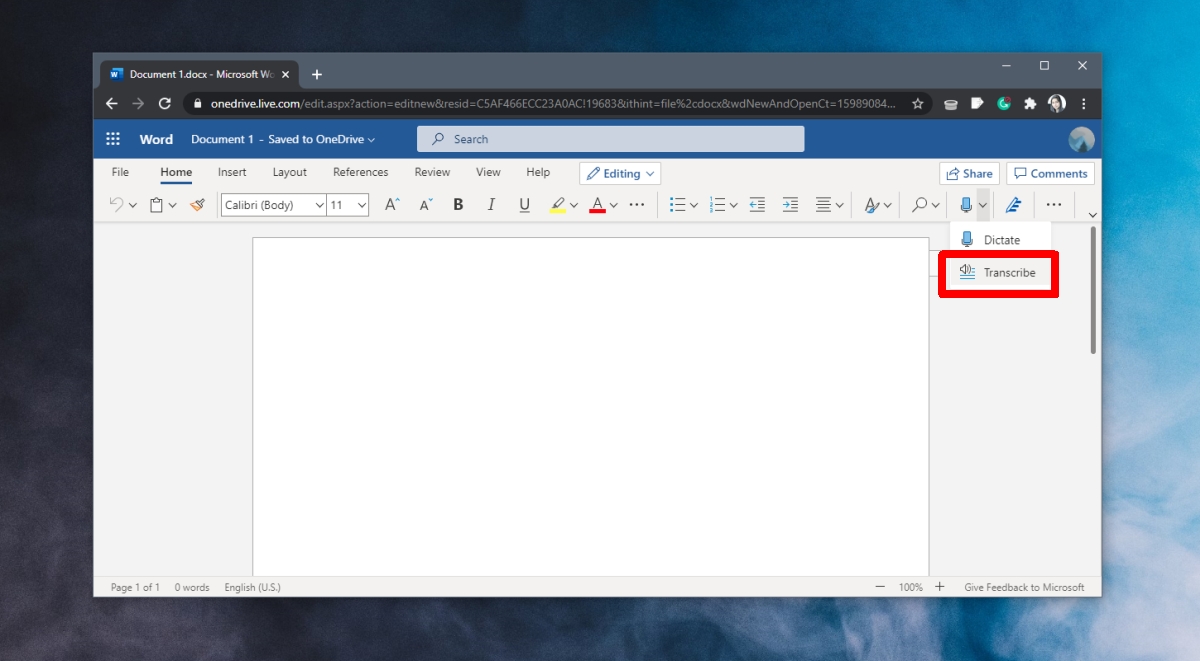 Select 'Upload audio' and select the file you want to transcribe.
Allow the app to transcribe the audio. The longer the audio, the longer it will take to transcribe the audio.
Once the transcription is complete, you can go through it and select the transcribed audio to insert it into the document.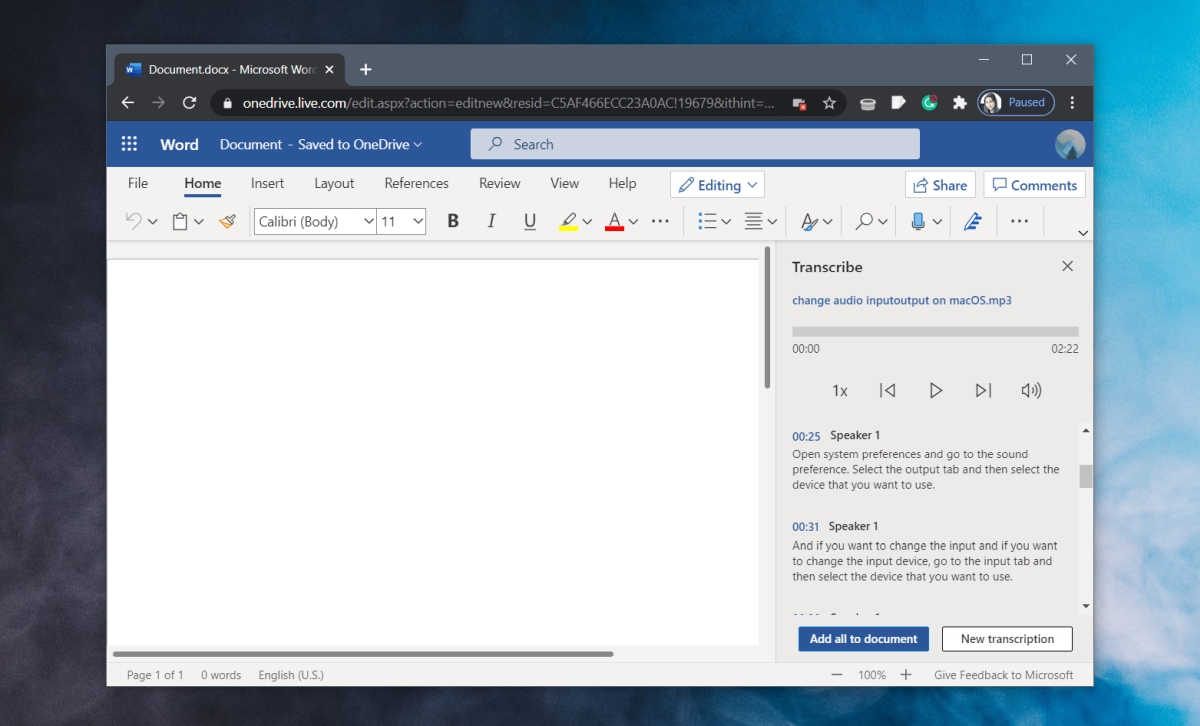 Accuracy
The transcription isn't going to be error-free. No transcribing audio software is but you will find that Microsoft 365 does a really good job. More importantly, it can also distinguish between different voices so if you're transcribing an interview, the transcription will distinguish between who is speaking and mark it as Speaker 1, Speaker 2, etc. You can replace the placeholder names with real names later (use find and replace).
Transcription is only available for English, specifically for US English but it seems to work as long as an audio file is in English. The accent doesn't seem to matter much. It's more the clarity of the audio that matters if you want a good, accurate transcription. If your audio isn't clear, i.e., there is background noise, you can try reducing background noise before you upload it to Office for transcription.
Conclusion
The transcribe feature is an online feature. You cannot use it from the desktop even if you have a paid subscription to Microsoft 365. The online transcribe feature can be used on audio that's already been recorded or you can use it to record audio and it will transcribe it as you record. Take care to record in as quiet an environment as you can so that background noise doesn't interfere with the transcription.