OneNote 2010: Tagging Guide
Tagging comes useful when you need to remember important content. When you are taking notes on daily basis, it becomes dire need to mark-out content that you would want to remember. Microsoft OneNote 2010 provides seamless tagging feature which enables you to mark-out important content out of your note sheets. It has a long list of intrinsic tag types which let users to tag an important text, image, video, audio, table etc instantly. You can also carve out new tag by modifying the existing one with desired text and image.
Launch OneNote 2010 and on desired note sheets start tagging text images, videos, etc. For illustration, we have included different section into it, as shown the screenshot below.

Now we will start tagging important content in all of our sections. Just right-click the content for which want to tag. As you can see in the screenshot below, we want to tag text, in right-click context menu, open Tag options and click desired tag.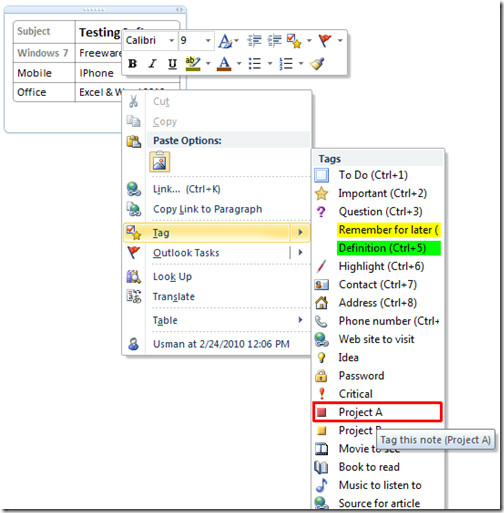 Upon click you will see the respective icon/image of the respective tag with the content.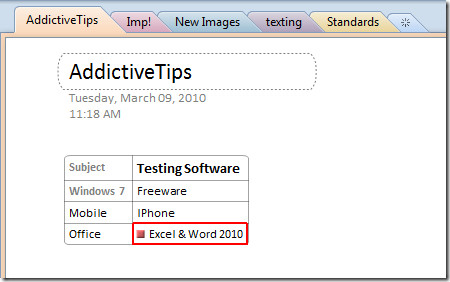 Now move to other section to tag important content. We will move to New Images section to tag images. Right-click the image box and from Tag types select desired tag.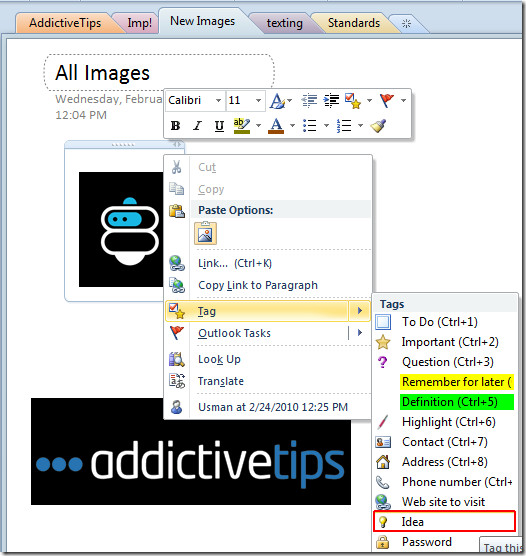 To tag any video or audio content, repeat the above procedure.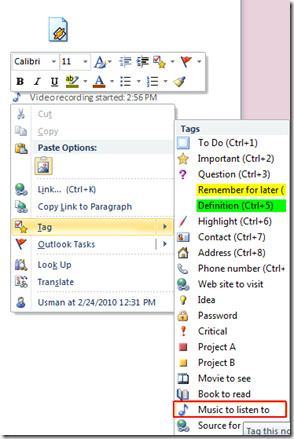 If you want to create a tag, you can easily do that, just right-click and from Tag types select Customize Tags.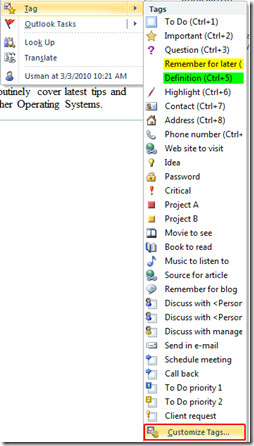 You will reach Customize Tags dialog, from here you can modify existing tags and create new ones. Click New Tag at the bottom of the dialog.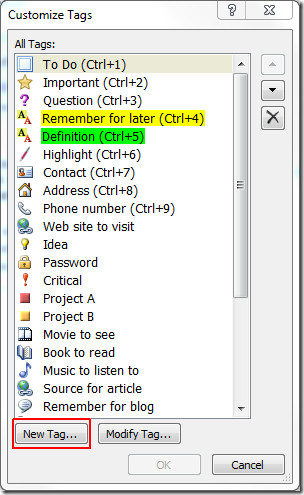 It will bring up New Tag dialog, under Format from Display name enter desired name of the tag. Choose desired Symbol, Font Color, and Highlight Color to make it look more flamboyant. At the bottom of the dialog you can see the preview of the changes you made. Click OK to add it.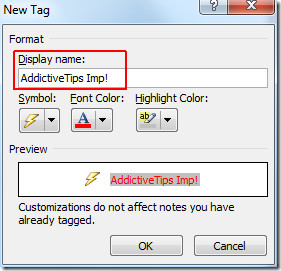 Right-click the desired content in which you want to insert newly created tag, from Tag click the newly created tag to insert it.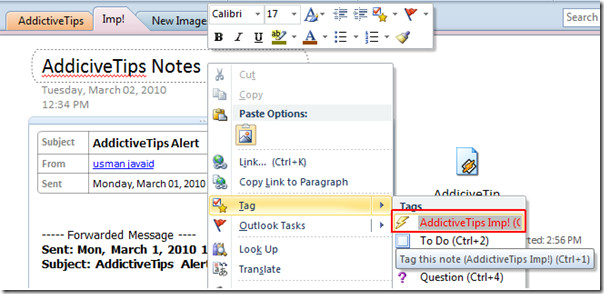 As you can see in the screenshot below that tag is inserted.

If at any point of time you want to search all the tagged content, from Home tab click Find Tags.

Upon click, Tags Summary pane will open up the right sidebar. It will automatically show all the tagged items. However, you can filter it down from Groups tag by and Search drop-down list.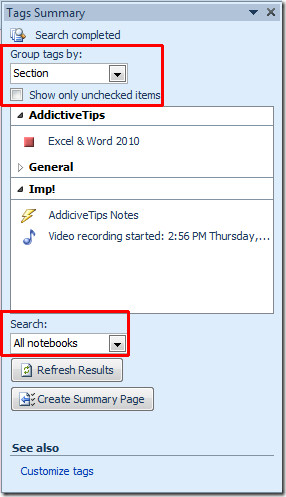 If you want to glance at the tagged items under one window, click Create Summary Page.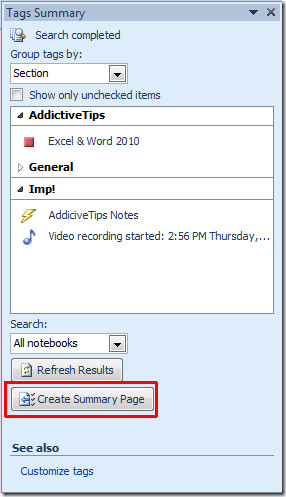 Here you can see in the screenshot below that all the tagged items is inserted in summary page.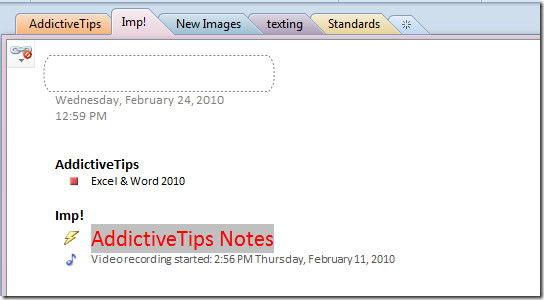 You can also check out previously reviewed guides on Adding Task in Outlook 2010 from OneNote 2010 & How to record Audio & Video in Outlook 2010.