Outlook Automatic Duplicate Remover
Sometime Outlook folders are overwhelmed by loads of data, containing lot of duplicates content, such as, emails, attachments, contacts, notes, and so on. Removing them manually can get very frantic and tedious. AODR is a free, portable tool which facilitates users to remove duplicate content in Outlook, it has a dead simple, nifty and intuitive interface, which lets you to choose folders to scan and remove duplicates from Outlook 2010/2007/2003.
Automatic Outlook Duplicate Remover (AODR) is specially designed to easily find and remove duplicated items; emails, calendar task, etc. Most importantly it saves a lot of time, with one click, it cleans up Outlook content by removing duplicates. Once Installed, launch app, you will be asked for choose a profile in which you want to find and delete duplicates, here you can also set desired profile as default. Now click OK to proceed further.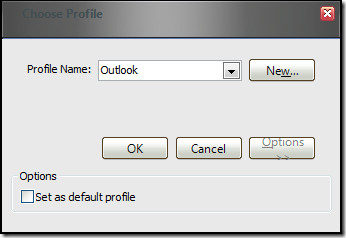 Upon click, the main app window will appear. Expand and choose the desired folders which might contain duplicates, and click Remove Duplicate Items.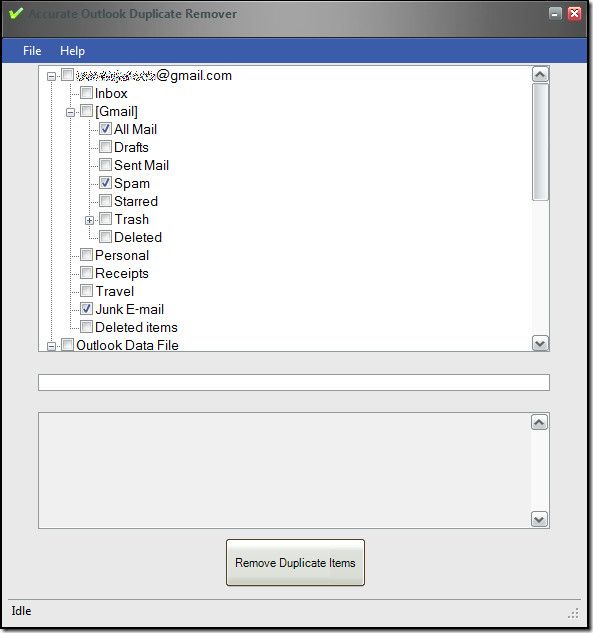 It will first start scanning through the folders, before removing all duplicate content.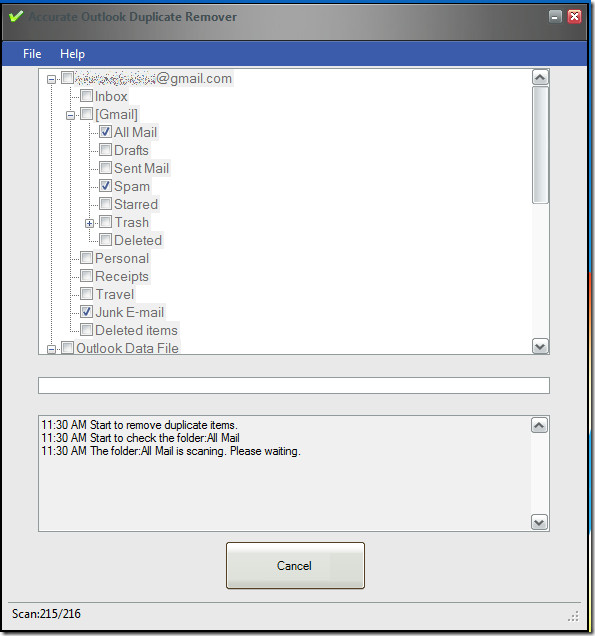 Here you can see the duplicates have been removed from specified Outlook folders.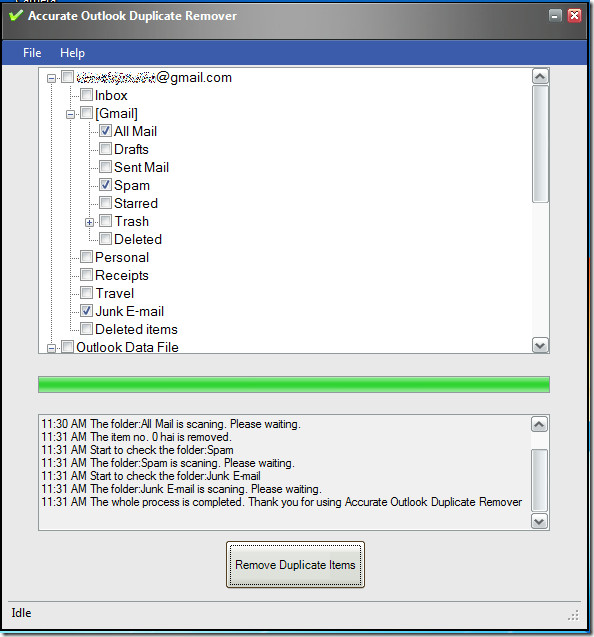 It runs perfectly on Windows 7, Windows Vista, and Windows XP. We tested this app on Windows 7 (32-bit) running Outlook 2010.
Download Accurate Duplicate Outlook Remover