Outlook 2010: Apply Rules on Text Messages (SMS)
Outlook Rules Wizard lets user apply new rules over sending and receiving emails, but it would be even more useful to apply rules, when you have subscribed to a Text Message service, which integrates with Outlook 2010. This post will cover how you can apply rules on text messaging, with a simple example.
Launch Outlook 2010, make sure that your Text Message account is properly configured. Now navigate to Home tab, and from Rules drop down options, click Manage Rules & Alerts.

Rules and Alerts dialog will appear, choose the desired account on which you want to apply rule, and click New Rule.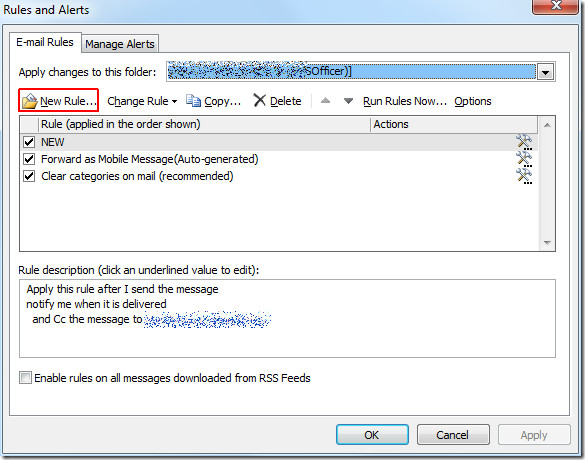 We will select Apply rule on messages I send, and click Next.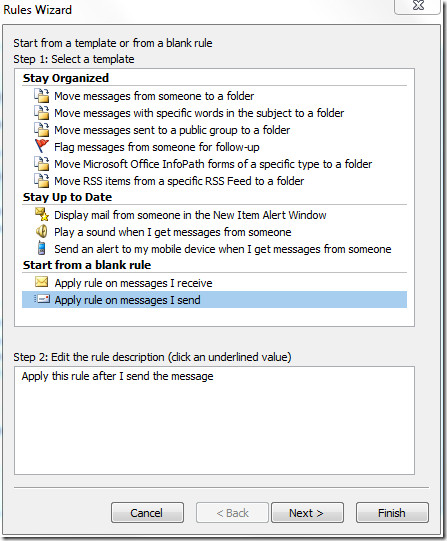 Since we want to send message to others so in this step we will click Next without enabling any option. Click Yes to continue.

In this step, you can associate a lot of actions, but we will enable notify me when it is delivered, and Cc the message to people or public group option, from the bottom pane click people or public group to add email address of the recipient, as shown in the screenshot below. Now click OK , and then finish the wizard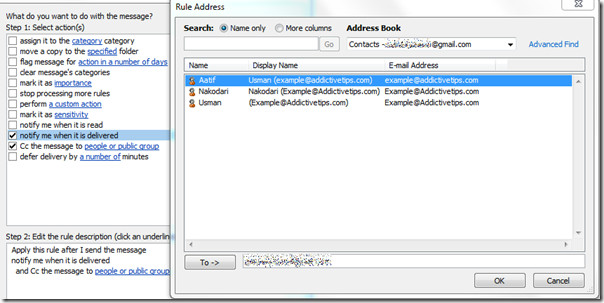 Apply the newly created rule. On sending the text message, you will be notified and Outlook will automatically send the copy of message to the specified recipients, as you can see in the screenshots below.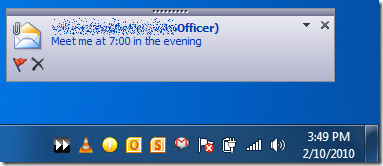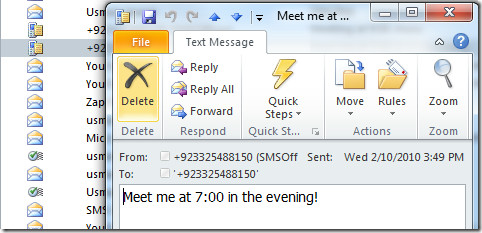 You can also check out previously reviewed guides on Outlook 2010 Search Indexing & Email Tracking in Outlook 2010.