Outlook 2010 Read Receipt Email Tracking
After sending the email, sometime it becomes a frantic need to know when the recipient will start reading it, Outlook has an intrinsic feature which lets you know immediately when the person starts reading your message. By using Tracking, you can track down the email. This post elaborates how you can enable this feature.
Launch Outlook 2010, and from Home tab, click New E-mail.

Navigate to Options tab, and From Tracking pane enable Request a Read Receipt option, now click Send to send it to recipient.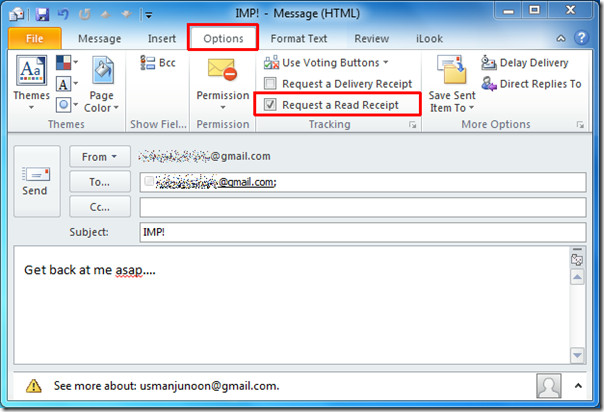 By enabling this option, the recipient will be asked if he is willing to send the receipt back to the sender.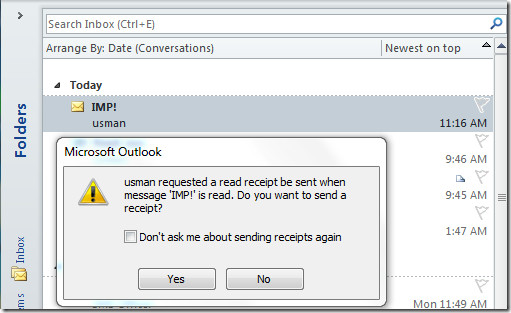 Upon clicking Next, Outlook will send a receipt containing time of reading mail back to the sender, with the same subject (RE). You will also notice on receiving receipt that, there is a small icon will be appeared adjacent to the Flag graphic, representing that, it is only the receipt, not the reply from the recipient.

On opening the receipt, it will be showing the time/date of mail, when it was sent and when it was read.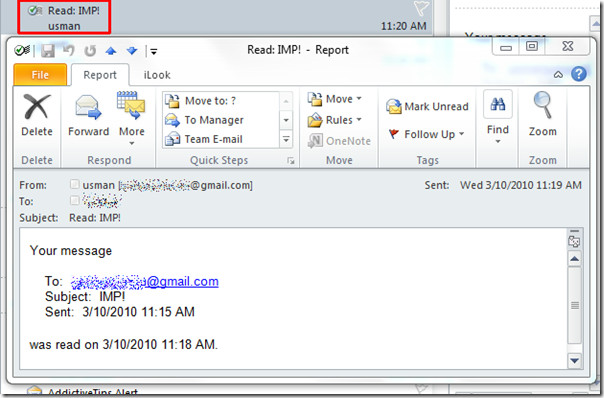 You can also check out previously reviewed guides on How to send Outlook mail to OneNote 2010 & How to alert Mobile Alert with Outlook 2010.