Send Outlook Mail to OneNote 2010
Outlook 2010 has an intrinsic feature which lets user to transfer mails to OneNote 2010, it could be very useful, if you are using OneNote 2010 for taking notes, by sending email content, you will able to complement the note which is related with an email.
Launch Outlook 2010, and open the mail you want to send to OneNote, as shown in the screenshot below.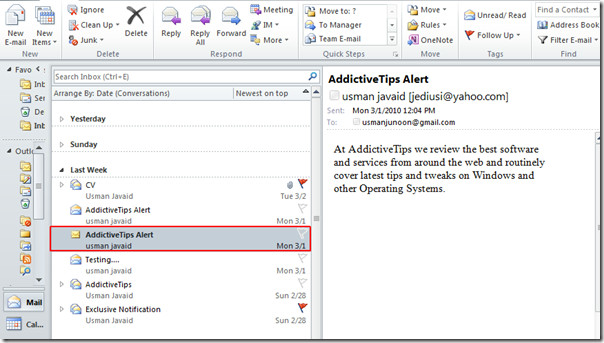 Now navigate to Home tab, and click OneNote
Select the location where you want to place the email in OneNote sheet, if you are having a lot of sheets in OneNote, you can also search them by providing search keyword. Click OK after selecting one.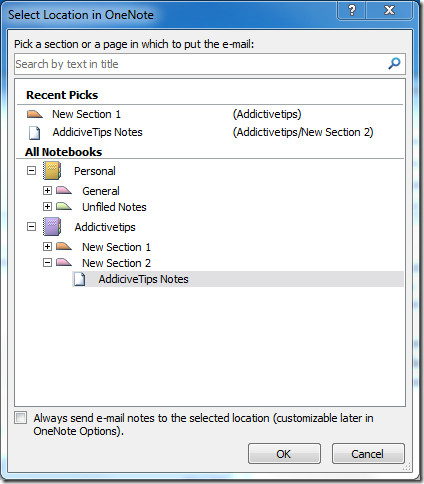 Upon click, it will automatically send all the related email content; subject, sender email address, date/time, to selected OneNote sheet as shown in the screenshot below.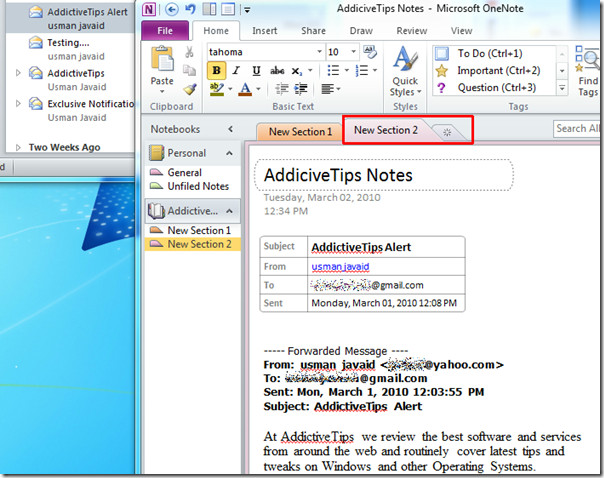 You can also check out previously reviewed guides on How to remove screen clipper from startup & simple way to extract text from image in OneNote.