Office OneNote 2010: Extract Text From Image [OCR]
OneNote 2010 is one of the best application when it comes to note-taking, it gives a flamboyant look of your notes, includes lots of features; from recording videos to drawing, creating tables, etc. One of its feature which has been overlooked is the ability to recognize text from images. It has inherent OCR (Optical Character Reader), which immediately extract text from any image file format.
To start off with, launch OneNote 2010, and drag & drop any image file containing text into OneNote.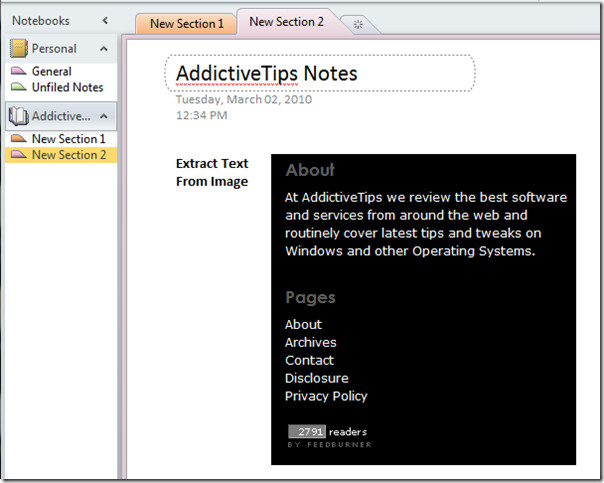 Now right-click the image, and select Copy Text from Picture.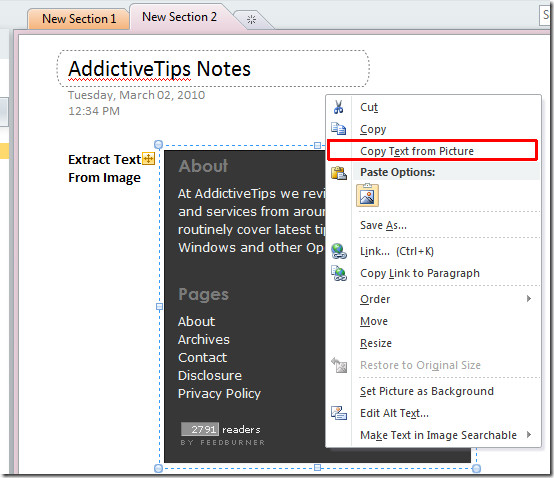 Paste it anywhere on the OneNote sheet. It will automatically extract text from image as can be seen in the screenshot below.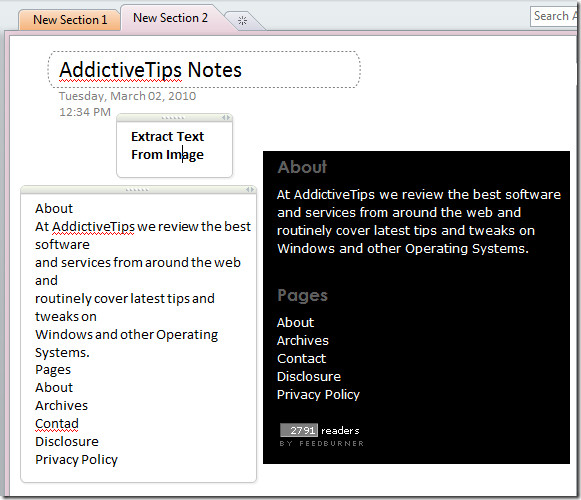 OneNote has a efficient OCR, but when an image contains very small or concocting text, then it may not extract it properly.
You can also checkout Inserting audio & video in OneNote2010.