Outlook 2010: Receive Notification On Email With Attachment
Outlook 2010 includes a feature that alerts user on new mail, but sometime we ignore the notifications alert and miss out mails that contain important attachments. In this post we will create a simple rule that alert differently on receiving email with an attachment.
Launch Excel 2010, head over to Home tab, and click Manage Rules & Alerts from Rules drop-down button.

You will reach Rules and Alerts dialog, select an account and click New Rule to apply rule on mail contains attachment.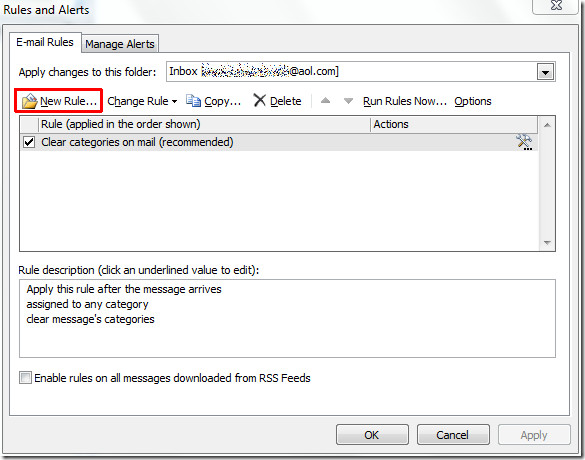 In Rules Wizard, we will start off with creating blank rule, click  Apply rule on messages I receive and hit Next.
In this step, under Step 1 enable Which has an attachment option and click Next to continue.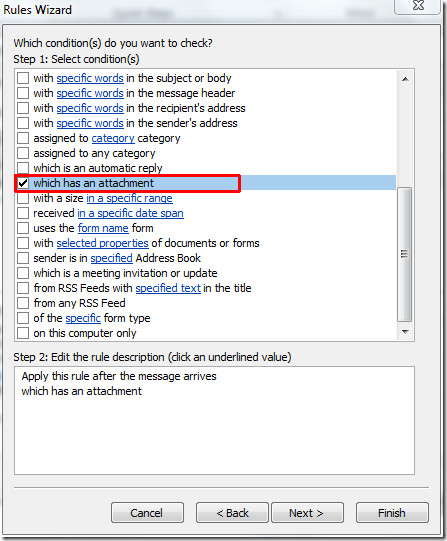 Now scroll down the list of actions, enable Display a Desktop Alert and Display a specific message in New Item Alert window options respectively as show in the screenshot below.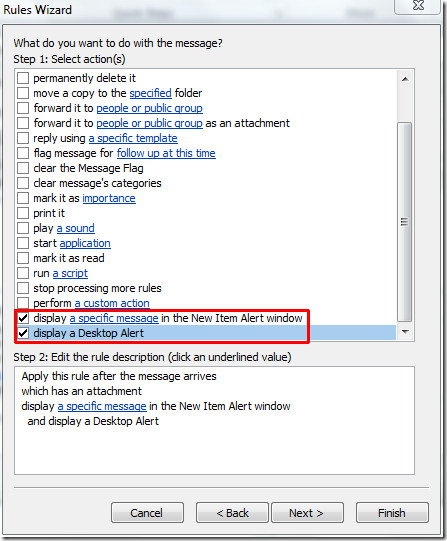 Now from Step 2, click a specific message to write a message for item alert window, click OK and then Finish to end the wizard.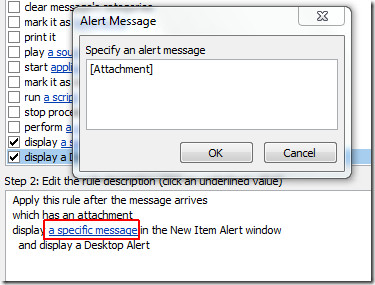 It will bring you back to the Rules and Alert dialog showing new rule with a message alert window, click OK to apply the rule on mails with attachments.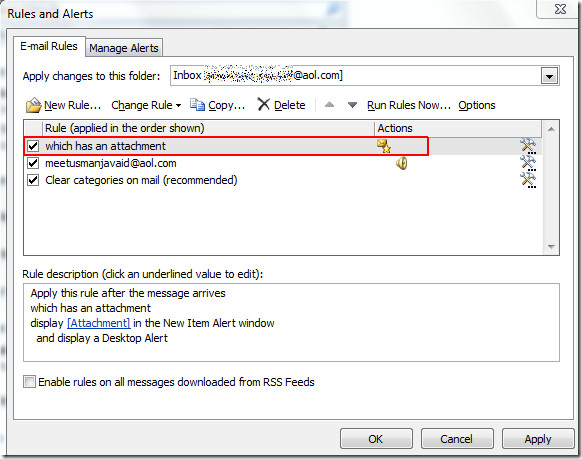 On receiving mail with an attachment, you will see message alert window with desktop alert notification.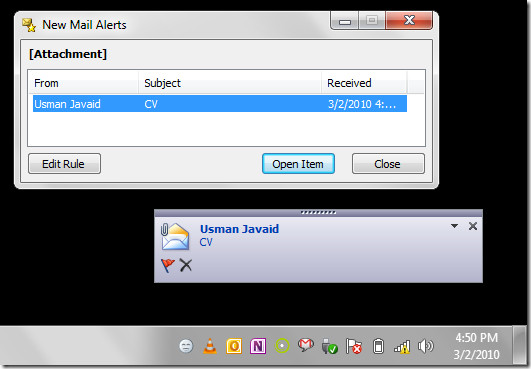 You can also checkout posts from Outlook 2010 notification series: