Easy MP3 Audio Tag Management With Mp3tag
The metadata of audio files, commonly referred to as tags, provides not only detailed information on the content of the file but also becomes the basis of many portable device sync platforms, playlist management and more. While there is a huge number of free tag editors available, a one-stop solution is rather hard to come across.
Mp3tag is a universal, powerful and easy-to-use audio metadata editor offering a wide range of features and supporting a wide variety of tags, including ID3v1, ID3v2.3, ID3v2.4, iTunes MP4, WMA, Vorbis Comments and APE.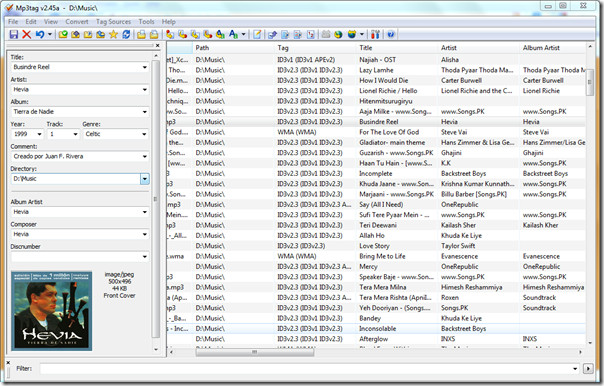 The software is capable of renaming files based on tag information, replace characters or words in tags and filenames, import/export tag information, and create playlists, among others. It also features online database lookup, skimming through Amazon, discogs, freedb etc, and lets the user find the correct tags and cover art for their music collection.
From the File menu, you can add or change the directory, create playlist, export tag information and more. When you add a directory, it displays all the supported files in that particular directory along with information such as tag format and version, title, artist, file location, album, genre, year, comments etc.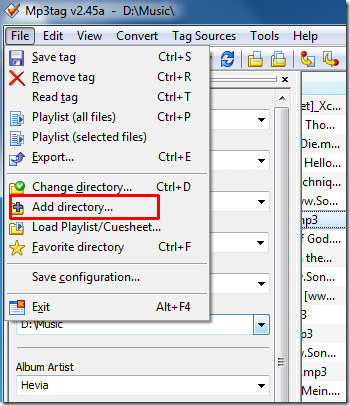 The program offers a plethora of options, with the ability to edit tags for multiple files at the same time (batch editing), cover-art download from Amazon, replace and add text strings in file names and tags, with support for regular expressions (RegEx), and export to HTML, CSV and RTF formats. Other than these, Mp3tag also allows export of embedded album covers and supports iTunes-specific tags like media type and TV show settings. There is a detailed documentation available with the application, providing useful and well-compartmentalized information on using all features.
The program also supports Windows context-menu integration, whereby you can select an audio file or group of files and immediately open them for editing in Mp3tag.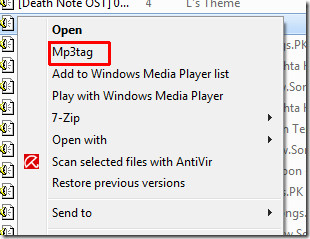 If you have selected a file in the main interface, you may edit the basic tag information directly from the menu provided in the left pane.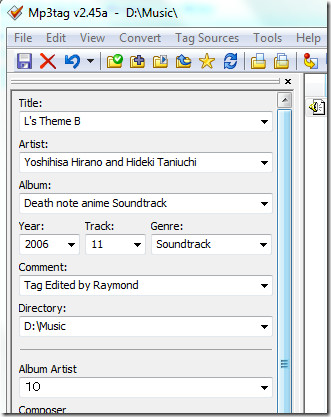 Extended tags may be accessed through the View menu, or by pressing Alt+T. Here you not only get to edit the fields present, but also add new ones, and the list is huge!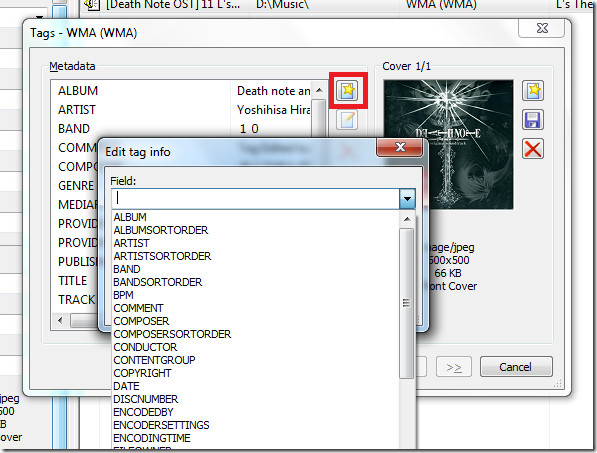 Finally, you may access the Options dialog from the Tools menu. It further presents a whole load of available settings that you can change as per your liking.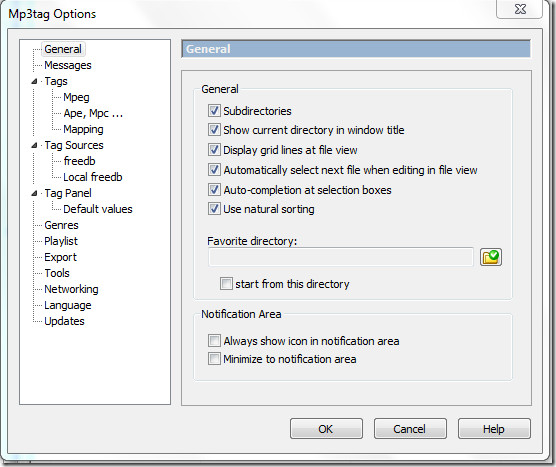 Mp3tag is a wonderful tag editor that offers you a great degree of control over your music collection. It supports all the common formats, including aac, flac, ape, mp3, mp4/m4a/m4b, mpc, ogg, wma and wv, among others, and offers full iTunes compatibility. The software works with Windows 7, 2008, Vista, 2003, and XP, and supports 30 different languages.