Comparison of Office 2010 & Office Starter 2010
Office 2010 is scheduled for release in June of this year, along with it Microsoft will be offering lightweight ad-supported version called Office Starter 2010, which will be free for lifetime. This version will not be providing the full functionality and has less features, today we will be putting some light on what you will be missing in Microsoft Office Starter 2010.
Microsoft Office Starter 2010 will be featuring only two applications; Word and Excel.
Take a look at the both versions of Word 2010.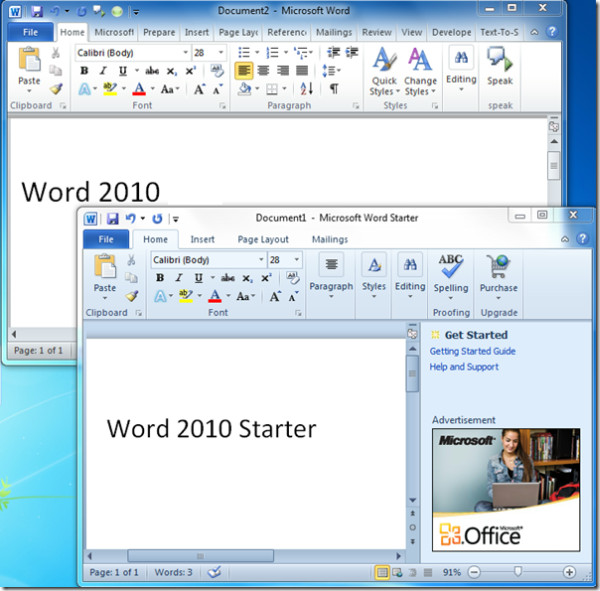 You may have noticed from the screenshot that several tabs are missing, To give you the complete details of what is missing Office Starter, we have made a comparison sheet.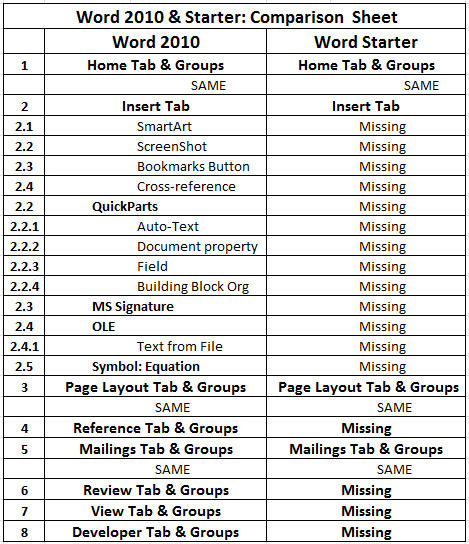 Take a glance at Excel 2010 and Excel Starter 2010.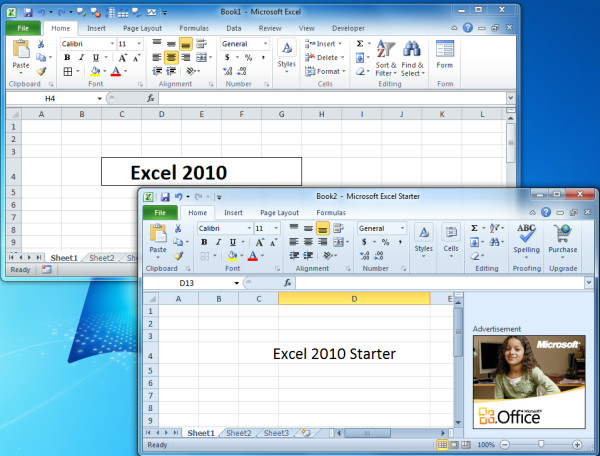 The detailed difference in features can be seen in the table below.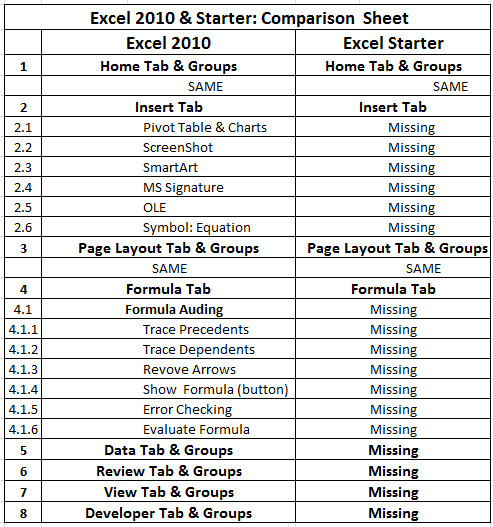 You can also check out previously reviewed guides on Finding out Speech Recognition in Word 2010 & Tracing Track Changes in Word 2010.