Outlook 2010: Mark Items As Read When Viewed In Reading Pane
You might have noticed most of the time that on viewing email in the reading pane, Outlook 2010 keeps email status as unread and this is exactly the reason that you are getting notified over and over again for new message. This can become seriously annoying.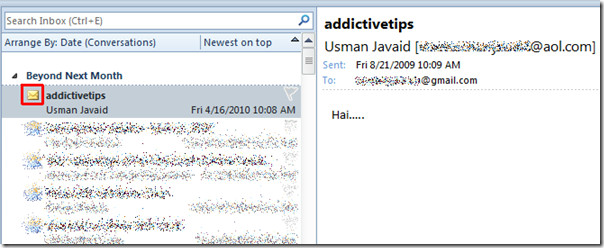 To get it over with this problem, launch Outlook 2010, navigate to View tab and click Options.

It will bring-up Reading Pane dialog. Enable Mark items as read when viewed in the Reading pane option. Under this option, enter time interval after which it would change status to 'read'. You can also configure other reading pane options such as; on changing selection and using single key. Now click OK to apply changes.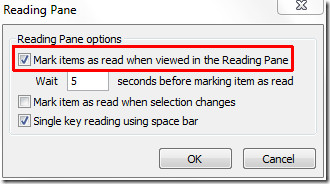 Now you will see that the email status will automatically change to Read after specified time.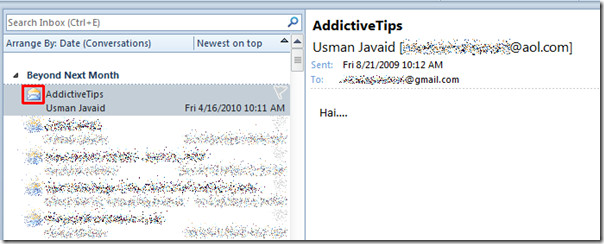 You can also check out previously reviewed guides on How to send multiple emails in Outlook 2010 & How to start Outlook 2010 with IMAP folder.