Start Outlook 2010 With IMAP Inbox Folder
If you have set up an IMAP account in Outlook 2010, then you must have been looking for a way to change Outlook startup folder to IMAP Inbox. By default Outlook 2010 always open Outlook Data Folder, so you have to navigate to Inbox of specific IMAP account manually. In this post we will focusing on automatically changing the startup folder of Inbox to IMAP account.
On opening Outlook 2010 you will see the default startup folder which is Outlook Data File inbox.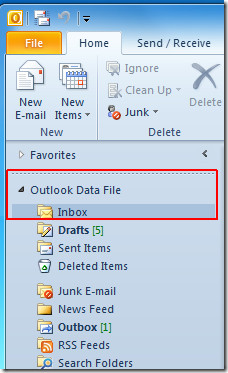 To change it, go to File menu and click Options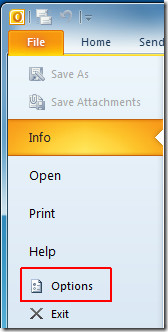 From left sidebar select Advanced and from right pane under Outlook start and exit group click Browse.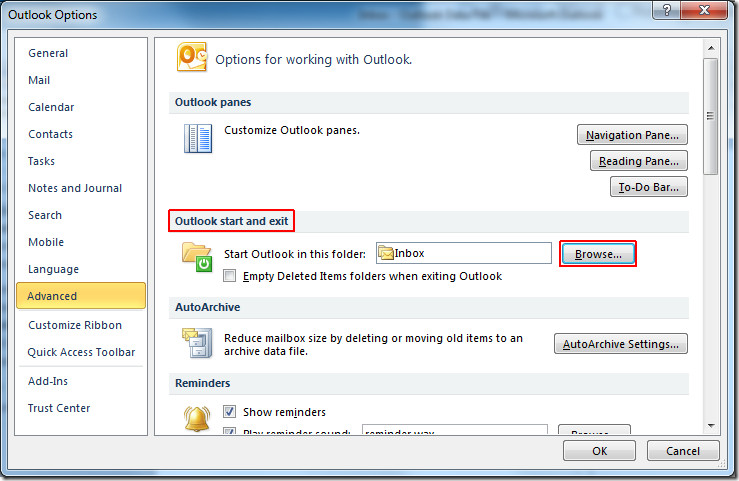 Now collapse the list to view the IMAP account(s). Expand the desired one and click it's Inbox folder as shown below. Click OK to continue.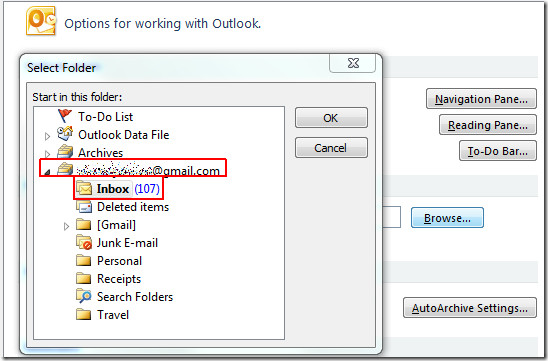 Now click OK button in Outlook Options window. Close Outlook and open it again to see the changes. Now you will directly view the IMAP account inbox rather than Outlook Data File.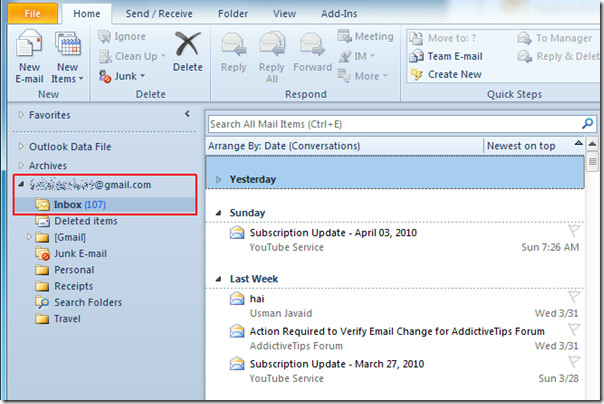 You can also check out previously reviewed guides on Outlook 2010 Instant Search Feature & Email Tracking in Outlook 2010.