Outlook 2010: Auto Forward Email Messages
If you are working in a corporate environment, then it is recommended to use Outlook mail management features to efficiently organize emails that receive every day. If you're among those who find it hard to forward important emails to their team members and subordinates, then you can use the Rules feature to automatically send the emails from specified senders to a number of recipients. By creating a simple rule, you can enable the auto-forward option. Once set up, you no longer need to manually forward the emails manually, it will automatically forward the mail to the specified recipient(s). You can easily choose the contacts from your Outlook's Address Book and add to the recipient list. When you receive a new message, it will be automatically forwarded to selected recipients. In this post, we will explain how you can create a simple auto mail forward rule in Outlook 2010. To get started, launch Outlook 2010 and navigate to the Home tab and From Rules options click Manage Rules & Alerts.

Upon click, Rules and Alerts dialog will appear. From Apply changes to this folder list choose an appropriate account on which you want to apply a rule. Click New Rule.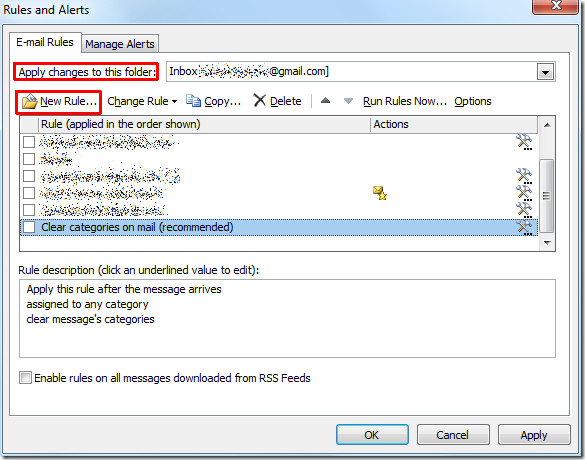 From Rules Wizard, under Start from a blank rule, click Apply rule on messages I receive. Click Next to continue.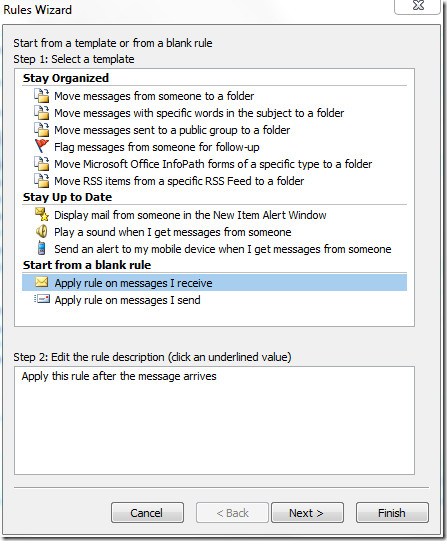 In this step, enable from people or public group option, now at the bottom of the wizard window click people or public group link. Upon click Rule Address dialog will appear, just enter the specific sender address in From-> input pane and click OK.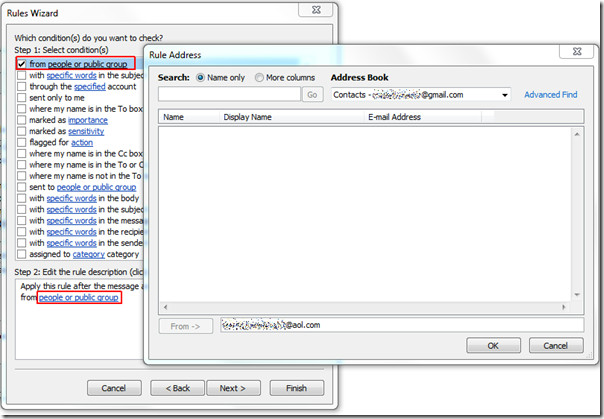 You will see the specified email address in the bottom of the window, now click Next to move further.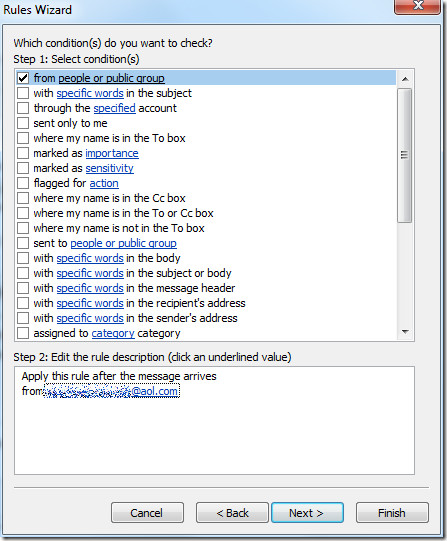 In this step, enable forward it to people or public group option and from bottom of window click phrase people or public group. Upon click, it will bring up Rule Address dialog, now enter the recipient email address and click OK.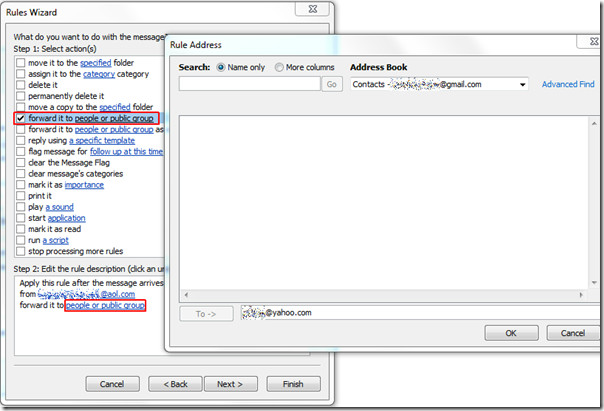 Now in the bottom pane you will find both the sender and recipient address. Click Finish to end the Rules Wizard.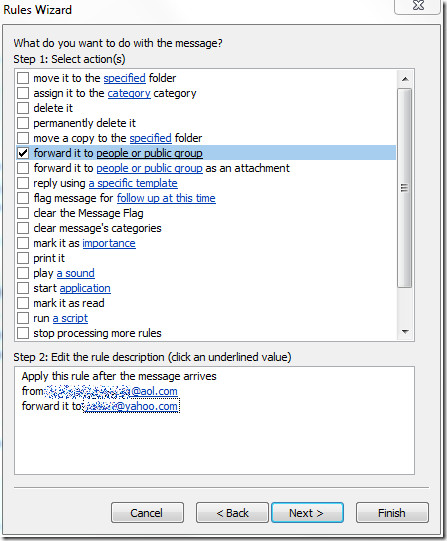 It will bring you back to Rules and Alerts dialog showing the newly created rule. Click OK to apply this rule.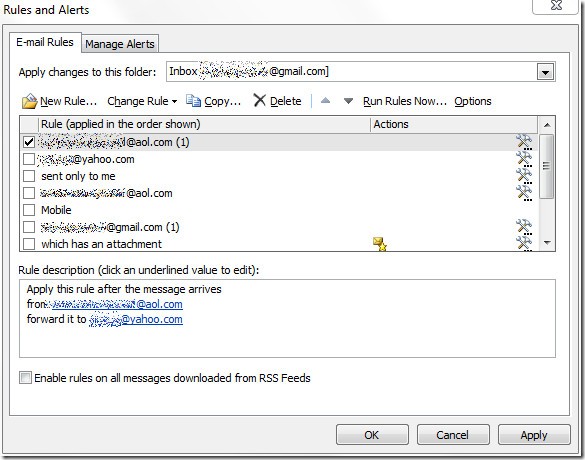 Now on receiving email from the specified sender, email will automatically be forwarded to specified recipient email address. You can also check out posts from Outlook 2010 Rules & Alerts series: