Outlook 2010: Quickly Send Contact Details via Email
Many a times it is required to send the contact details to recipeint through email. Outlook 2010 offers a simple way to let you send contact card as an attachment with email. To send person's contact details via email, from main navigation pane, click Contacts. Now from center pane, right-click the desired person's contact card, and from Forward Contact sub-menu, click As an Outlook Contact.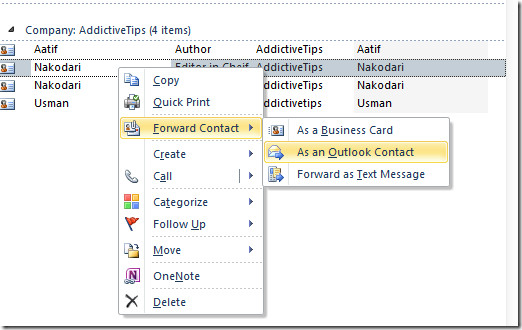 This will open Outlook mail compose window with contact card being attached. Enter the recipient email address, subject, body text, and finally click Send to send the contact card.