Point Instead Of Comma On Numerical Keypad – Change System Separators In Excel 2010
One of our readers asked that how to change the system separators. Unlike previous versions, Excel 2010 inserts point on numeric keypad DEL button instead of comma, this post covers how to map comma with Numeric keypad DEL button.
To begin, head over to Excel Options from File menu, under Advanced options, disable Use System separators option and then place comma ( , ) in Decimal Separator box as shown in the screenshot below.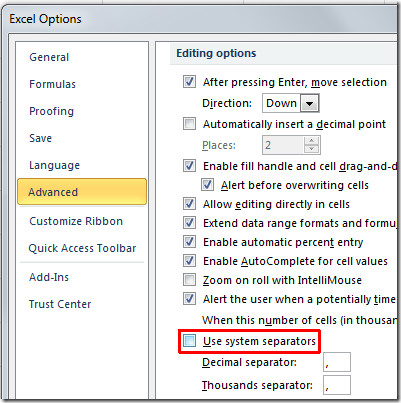 Click OK and press Del button to check whether decimal separator sign has changed or not.