Quickly Sort Numeric Data In Excel 2010 Spreadsheet
This post will cover how to quickly sort numeric data in Excel 2010. It provides two ways in which you can sort data; Ascending and Descending. You would need to pick one among these two options according to your requirements.
To sort numeric data, right-click cell in column containing numeric values, from Sort sub-menu, click either Sort Smallest to Largest (Ascending) or Sort Largest to Smallest (Descending) as required.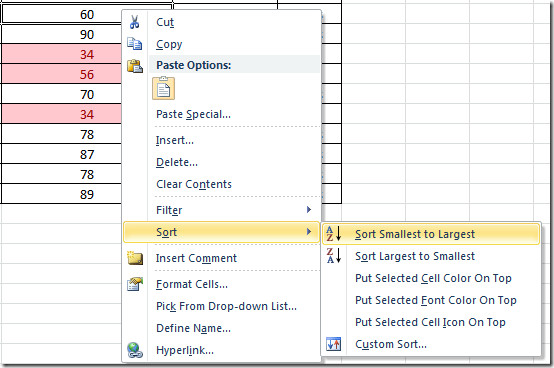 This will immediately sort data in specified order. In our case, we have sorted the data in ascending order.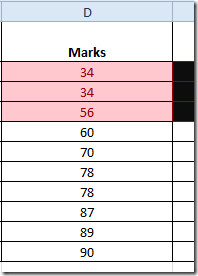 If you are looking for an advance sort, click Custom Sort option in context menu to customize the way you want data to be sorted.