Rounding Shape Corners In Visio 2010
If you need to make a generic diagram in Visio 2010 which does not really fall into specific diagram category and will use a lot of different shapes then you might be interested in changing shape corner styles. In this post we will be adding Corner Rounding feature in Quick Access toolbar for instant access to different shape corner styles.
To begin with, launch Visio 2010 diagram to change diagram shape corners.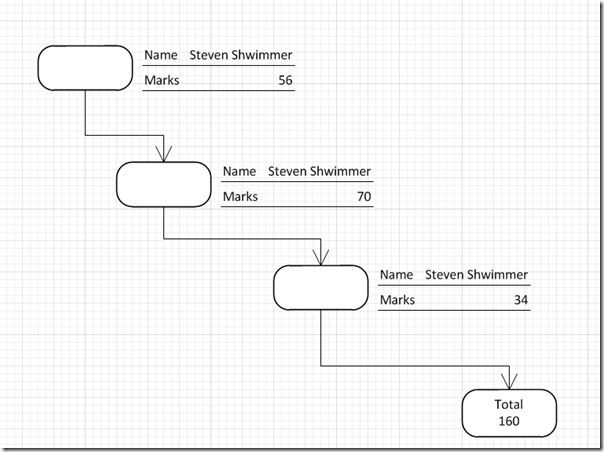 Head over to Quick Access toolbar options and click More Commands.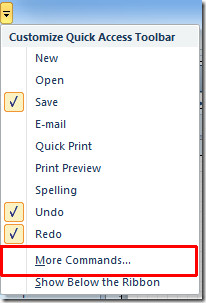 You will reach Visio Options dialog box. Hit drop-down button from right pane present beneath Choose commands. Click All Commands to show all commands. Now scroll down the list and find Corner Rounding command. Select it and click Add (>>) to show it on Quick Access toolbar pane. Once added, hit OK.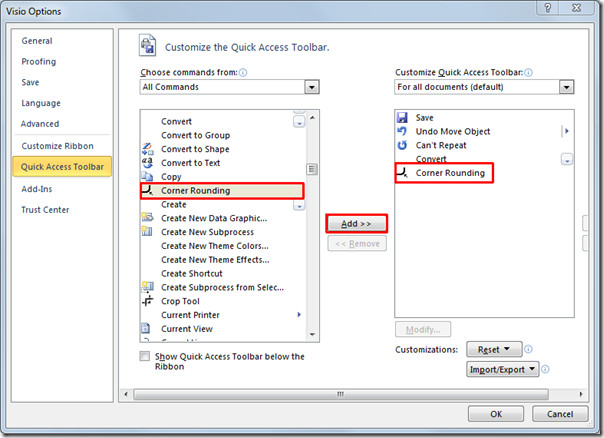 You will see Corner Rounding button in Quick Access toolbar, now select the shape in diagram and click Corner Rounding button.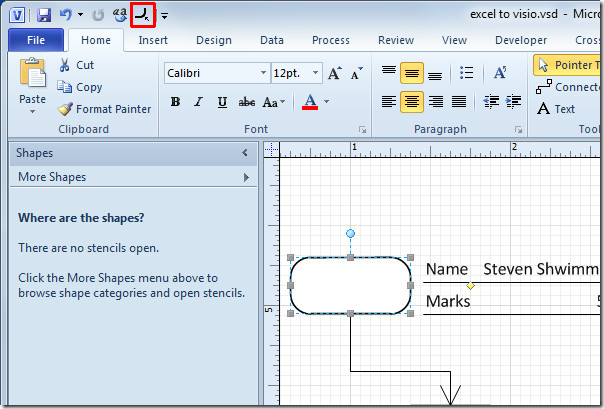 Corner Rounding dialog will appear, select the rounding corner style, here you can also shape up corners by entering Rounding value. Click OK to continue.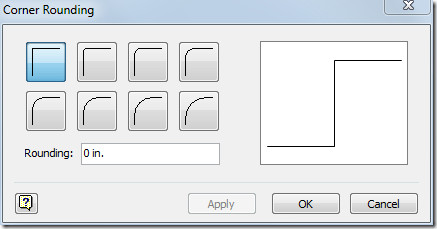 It will immediately change the shape's corner in specified style.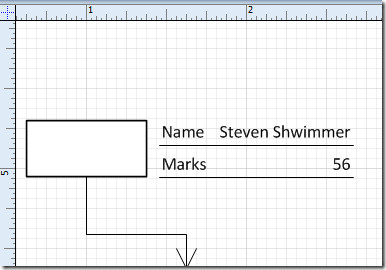 Repeat the procedure to change the corner of  other shapes. Move to Corner Rounding dialog, specify rounding style and enter rounding value. Its that easy.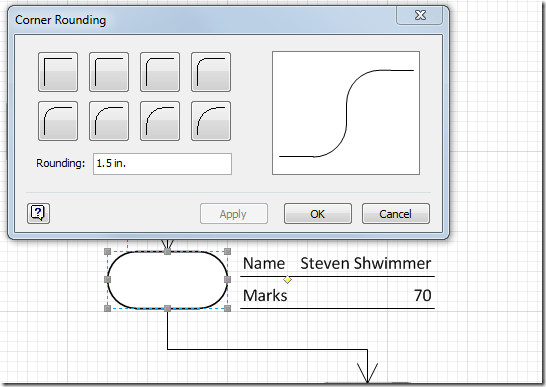 You can also check out previously reviewed guide on Create Diagrams In MS Visio 2010 By Linking Excel Spreadsheet.