Word 2010: Create Macro Button And Access It From Quick Access Toolbar.
Macros records user actions, clicks, keystrokes formatting styles, change of color, size, etc., to make user able to perform the same line of action over and over again without having to perform it manually. In this post we will look at how to create macro button in Word 2010 and bring to Quick Access toolbar.
For creating one, navigate to View tab, and From Macros options, click Record macro.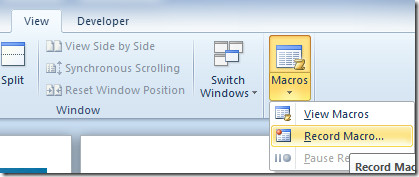 It will bring up Record Macro dialog, now click Button to create a macro button.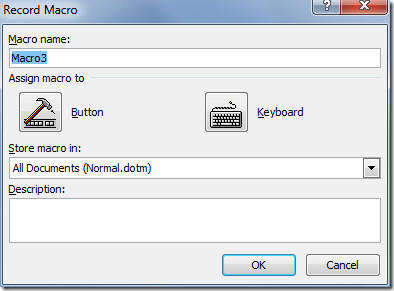 Click Add button in Word Option dialog to show it in Quick Access toolbar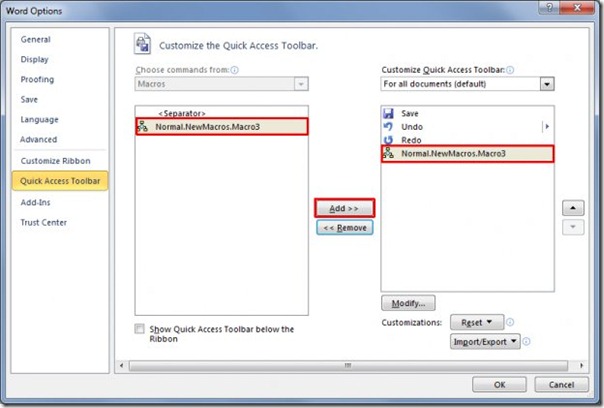 On click, it will start recording a macro. When you've performed a set of actions, stop the macro. now you can access it from Quick Access toolbar.