Wrap Text Over The Image In Word 2010
Word 2010 has dozens of tools and features which enables you to customize the look of images. Overlaying text on image has its own significance, you can change the text position and place image in any way you want. Lets see how to do it.
To enter text over the image, select the image and head over to Picture Tools Format tab, from Wrap Text options, select Behind Text.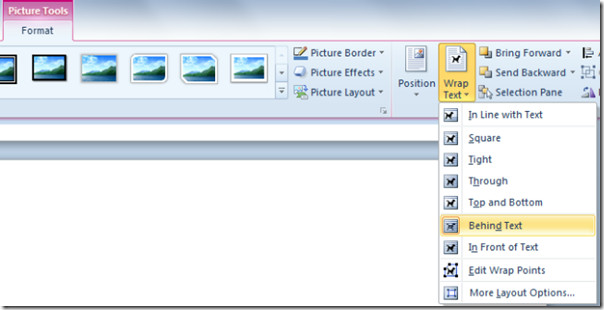 This will let you to add text over the selected image.
There are several options in Wrap Text menu, you can start editing wrap points  to customize text wrapping in depth.