10 Awesome Go Launcher EX Themes [Android]
The launchers, also referred to as home screen replacement apps, have played a vital part in helping Android succeed as a crowd-favorite mobile operating system. Laced with plenty of colorful and feature-rich alternatives, the Android Market is home to some of the most beautiful home screen replacement apps, and no wonder, there are certain names that have managed to earn great repute in a short span of time, courtesy their relentless hard work and variety of offerings. The GO dev team's iOS-inpired home replacement app, GO Launcher EX took the Android Market by storm when it was released and continues to have an upper hand in the launcher race; so much so, that you'll not need strive too hard to find out which launcher a large contingent of Android users prefer over all others to embellish their Android home screens. In addition to being feature rich, flexible and extensively customizable, the launcher boasts a sizeable assortment of free downloadable themes. The number of GO Launcher EX themes on the Market has begun to grow at quite a rate, the theme development charge being led by the GO Dev team itself. It seems it won't be long before the abundance of the launcher's themes eclipses that of the current launcher theme head honcho, ADW Launcher. Below, we have compiled a list of ten best GO Launcher EX themes on the Market.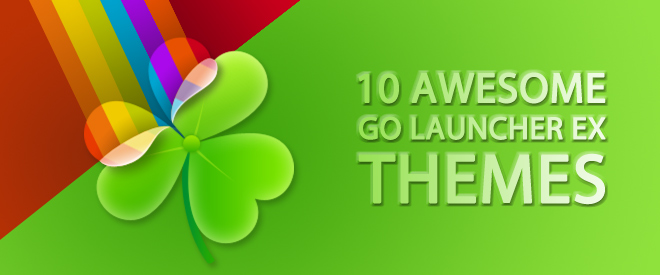 Download links are provided below each theme. If you find a theme you like, download it to your device and while on the GO Launcher EX homescreen, hit Menu > Preferences > Theme Preferences, tap your newly downloaded theme and select Apply from the options badge that appears over it.
Ink Theme
Box Robot Theme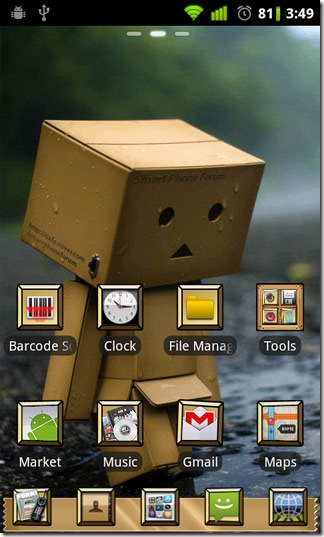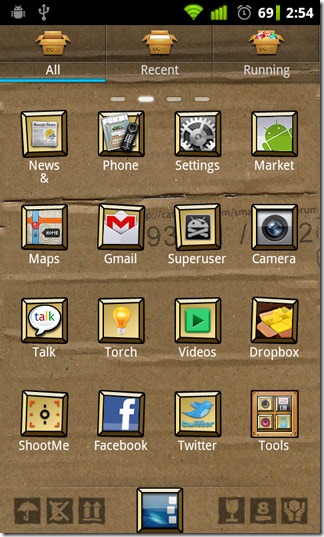 Download sf Box Robot Theme (No longer available)
Wood Theme
Angry Birds Theme
Download Angry Birds Theme (No longer available)
Blux AS
Download Blux AS (No longer available)
Cartoon Park

Sketch Theme
Festival Theme

Backyard Theme

Honeycomb Theme
Obviously, the list just just end here; there are plenty of new additions made at frequent intervals, but as of this writing, the above 10 themes are arguably the best ones that we could find for our readers. Did we miss any? Which one is your favorite? If you liked this list, you might also want to check out our compilation of top 10 MIUI Themes.