20 Amazing MIUI Lockscreen Themes [Android]
It wasn't too long ago that Widget Locker was the app of of choice for every Android user looking to boast a customized lockscreen. And why not? The app offered tons of customizations and functions that none could challenge. All of that was true, till MIUI ROM developers decided to venture into the lockscreen business. It all started from MIUI 1.6.17 and continues to this date, evolving and getting better everyday. It would be foolish to say that Widget Locker has lost its purpose, but MIUI's lockscreen initiative has surely given the former a run for its money. There are tons of MIUI lockscreen themes scattered around the internet, so we decided to bring you 20 of what we thought to be the most awesome lockscreens for the ROM, under one roof. For previews and links to download the themes, read on!

In order to install the themes shown below, you need to move the file (.mtz) to MIUI/Themes on your Android device. Some files may have a .zip extension, while some may need to be extracted to find the .mtz file. Most will simply need the extension changed to .mtz. Unfortunately, there is no guaranteed way of knowing whether to extract or rename the files, so extract, and if you do not find a .mtz file, change the extension.
DreamLock

If only the lockscreen had music playback controls. Still, very appealing.
Sidekick LS by h_zee13
This theme even includes an audio effect for the transition to an unlocked state.
RO UI v2
WP7 v1.2
Download WP7 v1.2
Update: Original download link broken. We've been unable find an alternative link. Do let us know if you find one.
Simplicity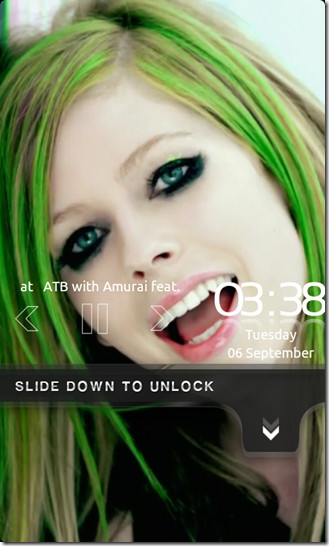 Download Simplicity | Simplicity with no status bar
Modern Sense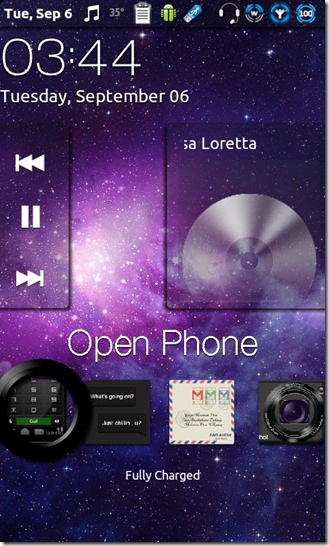 Samsung GS MIUI v2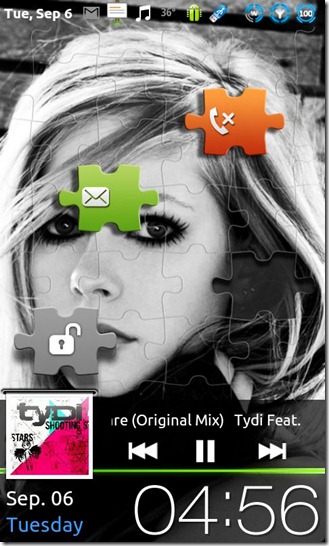 Honeycomb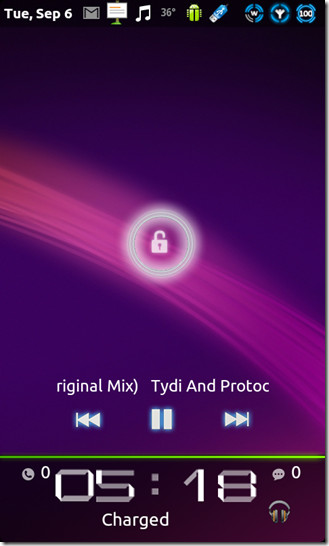 Download Honecyomb
Update: The download link for this theme seems to be broken. You might want to try out Honeylockbwr, which is another, slightly different, Honeycomb-themed MIUI lockscreen.
10 Way Lockscreen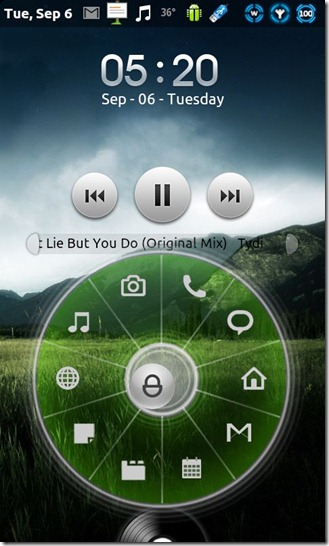 Download 10 Way Lockscreen
Update: The download link for this lockscreen theme seems to be broken. If you find an alternative link, please do let us know.
ROU UI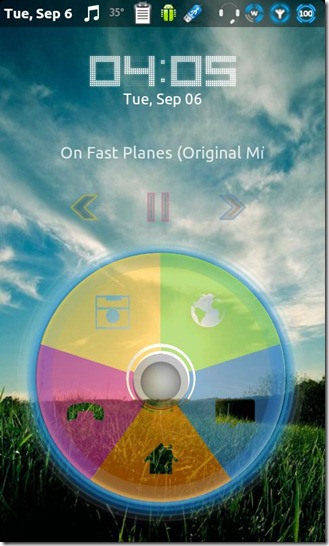 Colors v1.2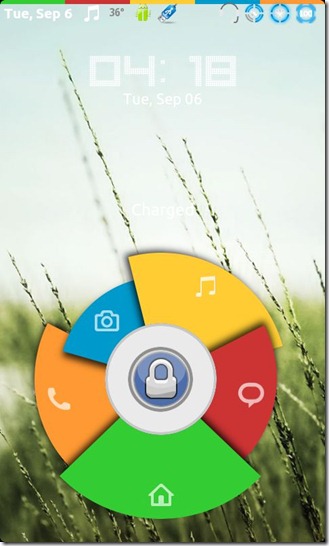 WP7 Dark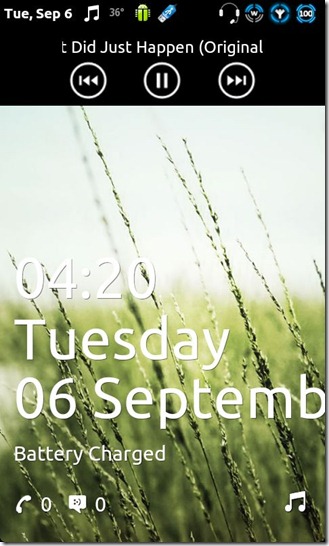 Diagonal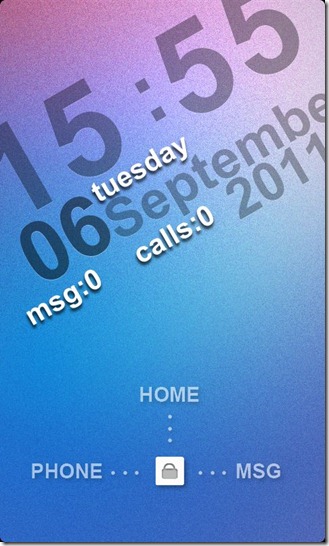 Download Diagonal | Diagonal with no status bar
Evoluer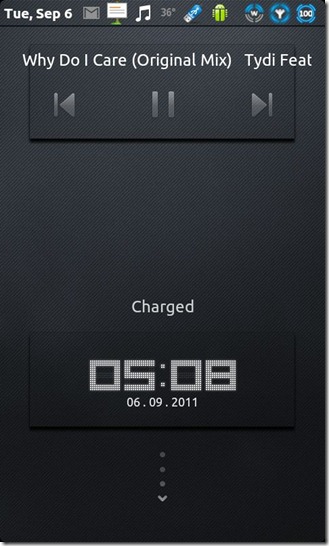 Dock Lock Right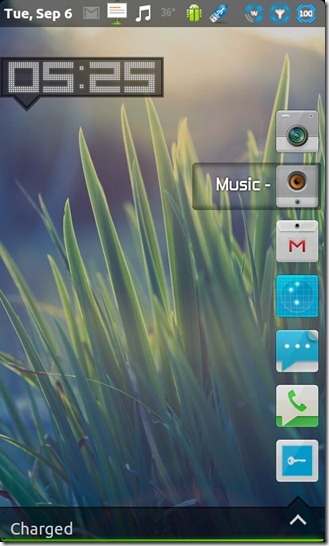 Neon BT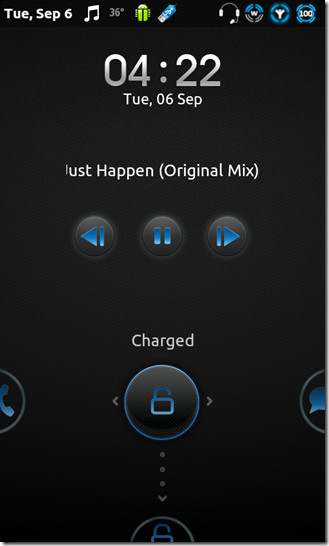 Circles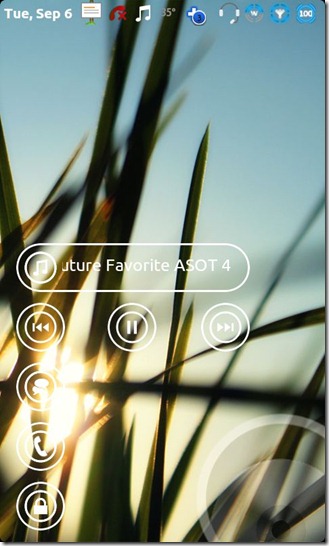 Typoclock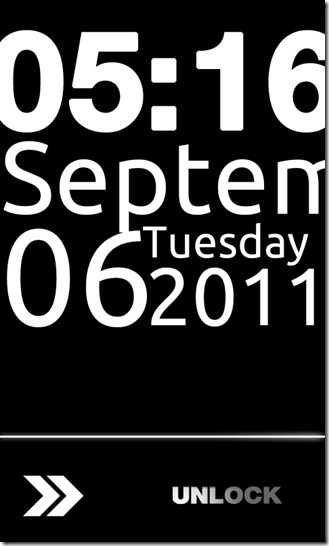 XJ's Cube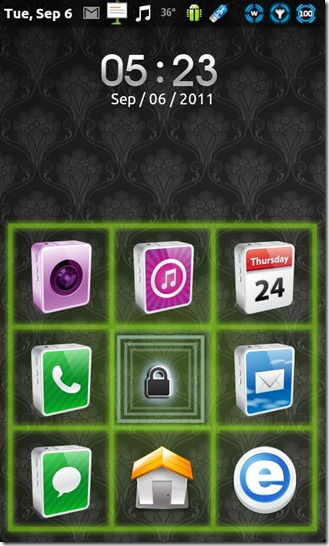 XJ's Tenpoint Reloaded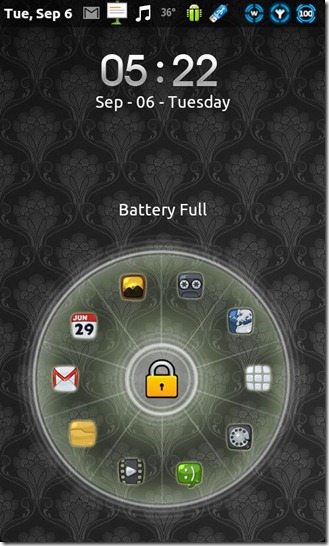 Download XJ's Tenpoint Reloaded
Please feel free to inform us about any brilliant lockscreen we may have missed out in the list.
If you liked this post, you might also want to check out our compilation of 10 Awesome MIUI Themes.