Autodesk Design Review: View And Annotate 2D & 3D DWF Models On Android
In an attempt to help Android users with reviewing and redlining their DWF (Design Web Format) models on the go, Autodesk – the team behind the famous AutoCAD and DWG file editing, viewing and sharing tool, AutoCAD WS – has just released the official Design Review app to the Android Market. Using the app, you can now view your multi-sheet, 2D and 3D DWF models on the go, layer-by-layer, instantly switch to a preferred model view/perspective with a simple tap, add markups (callouts and text notes) to the designs, and easily explore every single portion of each model using simple zooming, panning and rotation controls. In addition, the app lets you access your Autodesk cloud content (for subscribed users only), and keeps a log of recently accessed documents. The app might be new to the Android Market, but its iOS variant has been around for quite some time now.

Design Review is yet another handy addition to the extremely user-friendly CAD apps from Autodesk.
Apart from viewing the 2D/3D DWF files, you can also check the total number of layers included in the design. Using the buttons at the top-right of the model, you can switch between different perspectives and/or navigate to a specific page of the design. In order to explore Construction info, Dimensions and other relevant details of a particular aspect of the model, just select the desired part, and hit the icon at the bottom-left of the screen.
Tapping the eye icon on the model screen, reveals various predefined views of the design. Provided the chosen design allows adding markups, all you need to do is hit the pencil icon, tap the desired area on the model, and select whether you wish to add a Text note or a Callout. Once editing is completed, the selected area is represented by a rectangular redlined box. Tapping the box lets you increase/decrease font size of the note, or remove the markup altogether. To view a list of all markups included within the model, hit the pencil icon displayed on the toolbar at the bottom.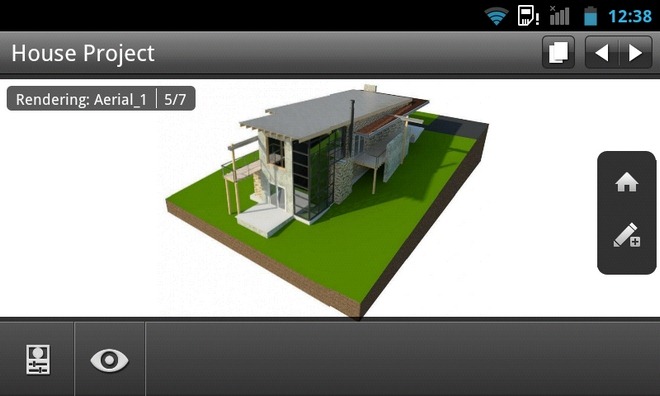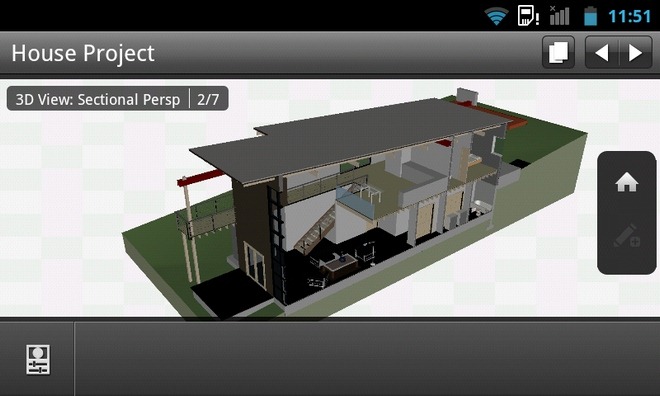 Like all other previously released Autodesk apps, this particular product, too, has a very fluent and easy-to-use interface. Should you feel lost understanding the app's controls/features, you can always consult the extensive Help section that it comes packed with.
Download Autodesk Design Review for Android