CallTrack Logs Your Phone Activity To Google Calendar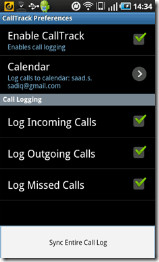 Previously we covered an article showing how you can backup SMS messages to Gmail account directly from Android device. In this article, we will review an app with which users can log their phone activity directly to Google Calendar with a single tap. Call Track allows you to keep track of all your call logs on your Google Calendar.
This free app, puts an entry into your calendar with call details including name of the caller, number and duration. It's a neatly build app with the ability to enable/disable tracking with a single tap. Calendar account can be set through the preferences.
User can select types of calls to be tracked to the calendar (incoming, outgoing and missed calls). All call log entries can be synced to Google Calendar with a tap to 'sync entries' button from the menu.
Make sure to create a new calendar such as Calls, to prevent any kind of spamming to your main calendar.  On your Google Calendar, it would appear like this, sorting all calls with date and time.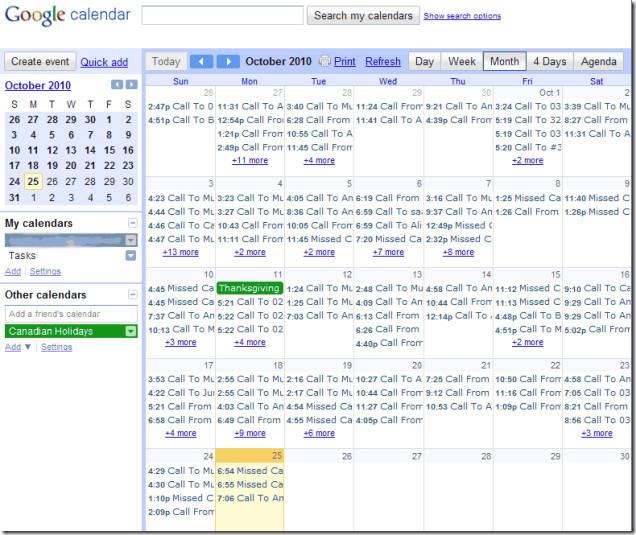 A simple and neat app to easily log your incoming, outgoing, and missed calls to Google Calendar.
Install CallTrack from AppBrain or scan the QR code.