Download 640+ Android Ringtones, Notification & UI Sounds And Alarms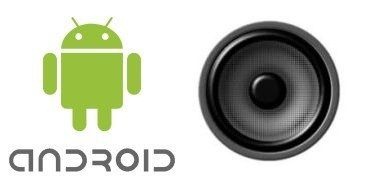 If you are into changing your Android phone's sounds frequently, this one's definitely for you! It is a collection of over 640 Android ringtones, notification & UI sounds and alarms from most Android phones currently on the market as well as several custom ROMs that you can download to use any way you like. Read on for more details and download link.
This collection was compiled by XDA-Developers forum member kanttii who painstakingly collected all these sounds over the past few months and decided to share with other Android users. At present, the collection contains 642 files in total including:
322 ringtones
177 notifications
83 alarms
54 UI sounds
5 indicator sounds, and
1 alert sound.
All these sounds have been extracted from the stock ROMs for HTC, Samsung, Sony Ericsson, Motorola, LG and Meizu devices and Google's AOSP (Android Open Source Project) releases as well as from several popular custom ROMs including CyanogenMod, MIUI and many more. These are all high quality audio files exactly as they were shipped with these firmwares, and have merely been extracted from the firmwares and bundled together for convenience.
To use these sounds, just download the collection from the link given below and extract it to your computer using the latest version of 7-zip as earlier versions might not support this compression format. Copy the extracted files to your phone's SD card in a folder called 'media' and you will be able to assign them as your phone's ringtone, notification, UI and alarm sounds using an app like Tone Picker, or any other favorite app that you might have for the purpose.
Update: Since we published this post, the collection has seen several changes and additions. Now there are even more sound files added to it, including stock sound files of newer devices such as:
LG Optimus 2X
LG Optimus Black
Dell Streak 7
Notion Ink Adam
Samsung Galaxy Tab
Samsung Galaxy Note
Samsung Galaxy S II Skyrocket
Acer Iconia Smart
Amazon Kindle Fire
Asus Transformer Prime
Motorola Defy
and many others. In addition, there are also stock sounds from the latest versions of MIUI, CyanogenMod, Runnymede and a few other popular custom ROMs included as well. You can download the collection from the link given below, or visit the forum thread at XDA-Developers for more details, to contribute files from any newer devices, or to request inclusion of files from other devices or ROMs. Enjoy pimping up the sound experience on your droid!
Download Android Sound Collection