Fix Audio Stuttering Problem On Xperia X10 Updated To 2.3.3 Gingerbread [Guide]
Sony Ericsson started rolling out official Android Gingerbread update for Sony Ericsson Xperia x10 couple of days back. The development community was quick to react and rooted the build with other essentials within 24 hours of release. However, there are some folks who have managed to root their Xperias updates to Gingerbread but are now facing a pretty annoying sound stuttering when playing songs, videos and during calls.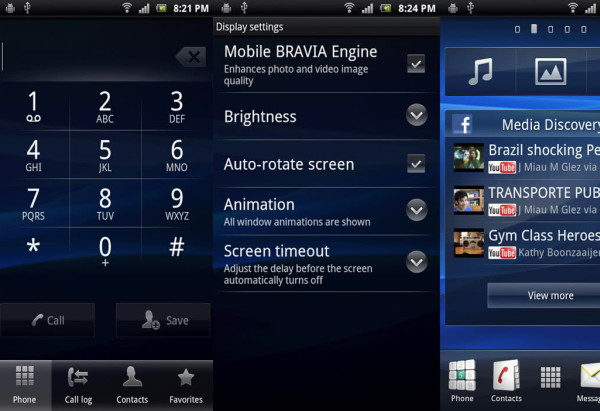 This audio stuttering is caused by some internal framework bug that has been luckily identified and corrected by some industrious XDA hackers. Apparently, zdzihu, Senior XDA member and recognized Android developer, has released a recovery flashable / installable zip that corrects this audio inconsistency situation. The XDA thread, where this hack is posted, is now flooder with users who were able to get rid of this strutting audio phenomenon on their Xperias using this fix.
It is important to understand that this fix is only for Xperia X10s and not for any other variant.
You can fix the audio stuttering problem on your Xperia X10 upgraded to Android 2.3.3 Gingerbread following these instructions:
Disclaimer: Please follow this guide at your own risk. AddictiveTips will not be liable if your device gets damaged or bricked during the process.
The first step is to make sure that you have upgraded your device to official Gingerbread and have root privileges with xRecovery installed. You can follow the video guides here to get root and xRecovery on your device after upgrading to Android 2.3.3 Gingerbread.
Now download the Xperia X10 Audio Stutter Fix zip package from here and save the archive on your desktop.
Now connect your phone to the computer, mount SD Card and copy the downloaded file to SD Card root.
Once done, reboot your device in xRecovery.
After you are in xRecovery, go to Install Custom Zip Package and in the resulting menu, select the zip file you earlier copied to SD Card root.
Now press OK to install the fix.
After the fix is flashed, reboot your device normally using Reboot in System option in recovery.
Now once your phone boots, play any song to check if stuttering has ceased.
And there you go! You now have a stutter free phone! In case you are facing any issues or the problem didn't go away after deploying the fix, then please head to the official XDA thread posted here for further guidance and more information.