How To: Root Motorola Droid 2 With A Single Click
Folks over at XDA have finally released the much-awaited One Click Root For Motorola Droid 2. Although this is a relatively easier approach to Droid 2 rooting than the earlier conventional ADB one, but still you will need to have Android SDK installed for this to work.
Here are the step by step instructions on rooting your Motorola Droid 2 easily.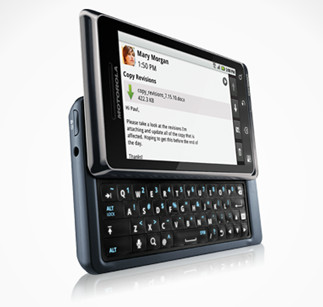 The first step is to download DoRootWin package, extract and save on your desktop.
Now download and install Motorola Drivers for Droid 2 according to your machine's specs. [32 Bit or 64 Bit]
Now as per root author:

Extract and Update Android SDK package to your computer. The file comes in a zip file. Just open it up and drag and drop the android-sdk-windows folder to your C drive. Next, extract the files from the DORoot zip file to the tools folder of Android SDK. You should be moving 7 or 8 files into the tools folder.

Once this is done, connect your phone to the computer with USB debugging enabled on your phone. Also you need to put your phone in PC mode by Notification blind >> USB connection >> PC Mode.
Now double click doroot.bat and wait for the rooting operation to finish.
There you go! You have successfully rooted Motorola Droid 2. If you are facing any difficult following these steps or you need support, then you can consult the XDA thread here.
Disclaimer: AddictiveTips won't be responsible for any damage incurred to your device using this method. Please follow this procedure at your own risk!