How To Root Notion Ink Adam & Get Additional Features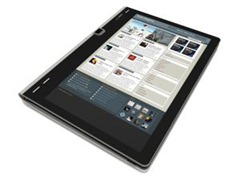 While the Notion Ink Adam is an excellent Android tablet for most users as it is, there are always a few of us who like to squeeze that little extra from the device. The team at NotionInkHacks.com have been able to root the device along with adding a few additional features such as ADHOC networking, Flash integration optimization for the Tegra Processor, Google Market access & ADB remount for further customization of the device if required.
Disclaimer: Please follow this guide at your own risk. AddictiveTips will not be liable if your device gets damaged or bricked during the process.
What you'll Need:
A Notion Ink Adam Device updated to its latest firmware. (In case the recent OTA update has left your device bricked, go here to restore it back to original.)
The required files corresponding to the model of your device. Download from the links given below.
The device charged to at least 50% battery level to avoid running out of power during the upgrade.
Flashing Procedure:
Extract the RAR file [update.zip & recovery folder] onto your SD card. Ensure your Card is FAT32 formatted.
Insert SD card into the device.
Power down your Adam.
Press and hold the Vol+ and simultaneously press the power (If the device auto updates , it will automatically install and restart.)
Highlight and select update.zip from SD Card (Using Volume up and down to navigate and Power to select.)
After the update is complete, power down your Adam.
Power up your Adam again while holding the Vol+ Key.
Select the option to clear your cache. (This is very important while flashing custom updates to avoid issues like bootloops etc.)
Reboot the system.
When Adam is alive again, go to Menu –> Settings –> Privacy –> Factory Data Reset.
That's it – you're done! You now have a rooted Notion Ink Adam along with the aforementioned features.
Known Issue : After clearing the user data, the system reverts to its default Chinese keyboard input settings, which appears to be broken. Fortunately, this can be fixed as follows:
Select any Input box on the screen, tap and hold till the 'Input Selection' menu appears and select the Notion Ink keyboard.
In case of any issue during the upgrade, the Adam can be reverted to its original state by following the procedure described in the link to restore it to stock, provided above in the 'What you'll need' section.
Required files for LCD Version
Required files for Pixel Qi Version
[via Notion Ink Hacks]