How To Set a Video as Live Wallpaper on any Android Device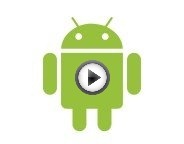 Video Live Wallpaper does what its name suggests – it allows you to set any video or even a bunch of videos as your Android Live Wallpaper in a way that doesn't get any simpler. You can use videos that you recorded yourself or any videos you have downloaded, and it works smooth as silk and the best part is that it's free! Read on for more details and download link.
Have you ever wanted to set any video of your choice as your live wallpaper? How about a bunch of videos? How about an entire folder of videos? How about an entire folder AND its subfolders? How about having options to choose whether the videos play at random or in an order specified by you? Video Live Wallpaper does all of this and probably more!
Rather than explaining it to you ourselves, we have found a video made by a fan that would do justice to explaining what this live wallpaper does, along with a live demonstration of the wallpaper in action.
Well that pretty much explains it. If you want Video Live Wallpaper on your device, just download it from the link given below and install it the way you would install any APK. We, along with the developer, recommend installation through free app Astro File Manager that you can install from the Android Market. Once installed, the Live Wallpaper can be selected from the Live Wallpapers list by long-tapping on the home screen. The options are easily accessible once you select the Live Wallpaper.
To help you choose the best videos for using with this live wallpaper, the developer hasput up excellent guidelines that we are quoting from their website:
Not every codec and format is the best choice for the Video Live Wallpaper. The maximum video resolution recommended is 854×480, the maximum FPS at that resolution is 23.976. You can go as high as 30, but then decrease the resolution. MPEG-1, MPEG-2, MJPEG and MPEG-4 are the best codecs to choose from, while h263 and h264 are two of the worst possible ones because they are complex. If you have your video in a .flv or .mp4 format, try converting them to .mpg or .avi.
The developer's website also provides a help document on how to get started with making your own live-wallpaper-friendly videos to use with it for best results.
Video Live Wallpaper is free and was tested by us on our beloved HTC HD2 running a custom Android ROM but should work on any Android device that supports Live Wallpapers. If you like it, do consider donating to the developer at the website.