How To Speed Up Impaled Hardware Keyboard On Samsung Epic 4G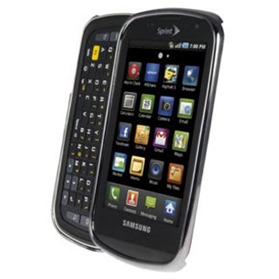 XDA-Developers forum member theimpaler747 has just released a keyboard patch for the Samsung Epic 4G. If you're a text-a-holic, you must have noticed the keyboard missing out some inputs as you speed up your typing. While a lot of custom ROMs have addressed this issue the problem has not been entirely corrected with people still complaining about the keyboard failing to register some inputs. Not anymore with theimpaler747's patch. For more on this mod and how to get it on your Epic 4G, read on!
It's a very simple Mod and needs no more elaboration. Let's get your keyboard patched!
Requirements:
Instructions:
If you want to try out the mod first, without doing anything permanent, download Terminal Emulator from the Marketand enter the following commands:

su

echo 5 > /sys/devices/platform/s3c-keypad/timer_delay

If the results were positive and things did improve for you and you want to continue on with the fix sticking on boot, download the Impaled Keyboard Tweak from the link above and flash the zip file via recovery. See our guide on how to install ROMs and apps to Android via recovery.
For updates and queries, visit the forum thread at XDA-Developers.