How To Unroot T-Mobile G2 / HTC Desire Z [Complete Guide]
In case you have permanently rooted your HTC Desire Z / T-Mobile G2 and want to revert back to stock settings, then there is method available now. Unrooting or reverting back your device to stock is normally intended for users looking to exchange or give their handsets for repairs to their carrier's customer services. Rooting is legal (at least in the US) but voids any warranties intact.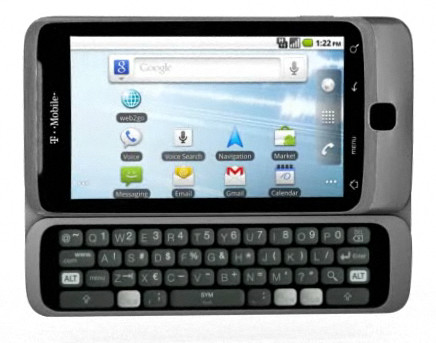 Here is the step by step guide to unroot your permanently rooted HTC Desire Z /  T-Mobile G2 with S-On, Factory ROM and Factory Recovery.
Preparation To Unroot HTC Desire Z / T-Mobile G2
In order to unroot your handset, you will need these three files before doing anything else:
Stock Factory Bootloader / Recovery / ROM / Kernel -Rename the file to PC10IMG.ZIP
Instructions To Unroot
The first is to download all the files and save them ( rename them if necessary) on your desktop.
Once done, connect your phone to the computer and mount SD Card. Copy the Stock Stock Rooted Pre-OTA Rom you downloaded to SD card root.
Now download ROM Manager from market, flash ClockWorkMod Recovery and tap on install ROM from SD card followed by selecting Stock_root.zip.
Now select the option to WIPE Data and Cache followed by tapping on OK.
Now wait for the ROM to be flashed / installed on your phone. Once the procedure in finished, the handset will reboot.
Now connect your phone again, mount SD Card and copy the PC10IMG.ZIP you downloaded earlier to SD Card root.
turn your device off and then on by holding power on and volume button together. This will boot you into t-Mobile G2 / HTC Desire Z bootloader.
once your device boots into the bootloader, it will automatically search and detect PC10IMG.ZIP file. Please remain patient as this can take some time.
Once it detects and scans the file, you will need to press the volume up button on your phone to restore you device. This will again take 5 to 10 minutes so patience is advised. During this process, the phone will reboot and and resume installation of stock firmware.
Once the flashing / installation is complete, press the power button in order to reboot. Your phone will reboot into factory restores Android 2.2 Froyo OS.
One you have completed all these steps, connect your phone again to the computer, mount SD card and delete PC10IMG.ZIP file. Now head on to this guide in order to upgrade your phone to 1.22.531.8.
Disclaimer: AddictiveTips will not be responsible in case you brick or incur any other damage to your device following this guide.