Install Android Apps From Gmail
Did you receive an APK file via email and have no idea what to do with it just because you are not able to install it directly? A number of developers support their apps outside of Android market. ApKatcher is one smart app which installs APK file directly from your received email without any hassle. It tags along with Gmail to allow you to download the APK file received via email.
When an email is received with an APK file attached, simply tap the preview button and complete acting using 'APKatcher'. It will install application directly from your email without any problems. The default package installer, on the other hand, will give you an error stating that there is a problem with parsing the package.
It will be beneficial to users if Gmail has an update related to this issue but again, APKatcher is a quick fix for now!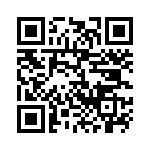 Download from AppBrain or simply scan the QR code above.