AndFTP Is A Great FTP Server / Client For Android
If you are one of those users who prefer putting all important files in your own server, ANDFTP is for you. A powerful app for Android through which you can quickly access your files on the server. Manage, download, upload or simply browse! It's a fast and secure manageable FTP client.
Options to quickly manage the files are available right from your phone i.e. rename, delete, create folders, sort files and set permissions. After installing the app, setup your ftp server credentials (server settings, hostname, username, password). User interface is simple to use like most FTP clients.
The three main features of this app includes managing FTP server, file browser and device file browser. It allows you to manage multiple FTP servers by simply setting up FTP credentials in the start screen. On the other hand, file browser allows you to browse files, select them to download, rename, delete, create folders and change file permissions.
Device file browser gives you access to browse files on your phone and SD Card. Files can be selected to upload, rename, delete, copy and paste as well. Folders can also be created in device file browser.
AndFTP is very useful for people who constantly use FTP for quick file transfer, downloads and uploads. I personally find AndFTP very useful and manage most of my files on the go using this app.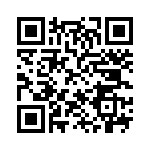 Download from AppBrain or scan the QR code above.