Install Bootstrap ClockworkMod Recovery On Droid Bionic [Guide]
Earlier today Droid 3 custom bootstrap ClockworkMod Recovery emerged and now its Droid Bionics' turn! Yes you read it right! CVPCS has released Bionic Bootstrap Recovery that is intended for users with root. This version of ClockworkMod recovery isn't official as the official versions come signed by Koush.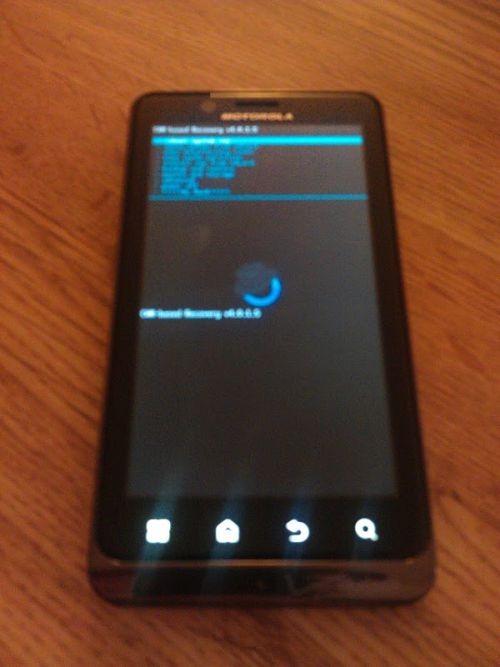 This is what the developer has to say about this bootstrap CWR release for Motorola Droid Bionic:
This is not an official CWR release. Official CWR releases are signed off by Koush.

This will not be on market. I'll leave that for when Koush makes an official release.

This is for BIONIC ONLY.

I am not responsible for any loss of data if there are bugs present. I have tested it but that doesn't mean it's bug free!
It is apparent from developer's statement that this ClockworkMod Recovery build isn't intended for any other droid variants except the Droid Bionic. And if you try to flash this on any phone except Bionic, then it will wipe your phone's internal memory.
Here is the step by step guide to install Bootstrap ClockworkMod Recovery On Motorola Droid Bionic:
Disclaimer: Please make sure that you have ample rooting, hacking and flashing experience before you try this hack. AddictiveTips won't be responsible if you end up damaging your device
Requirements:
Installation Instructions:
The first step is to make sure that you have root on your Motorola Droid Bionic. You can check the link in Requirements section above to root your phone.
Once you have root on your phone, download Bionic Bootstrap Recovery from the link provided in Requirements section on your computer.
Now connect your phone to the computer, mount SD Card and copy the downloaded APK file to SD Card root.
After this disconnect your phone from the computer and use any file manager on your phone to install BionicBootsrap.apk.
Once the installation is complete, launch Bionic Bootstrap.
Now tap on Bootstrap Recovery and wait for the recovry to install on your phone.
After the installation is complete, tap on Reboot Recovery option.
Your phone will now reboot into ClockworkMod Recovery.
In case you are facing any issues, want to say thanks to the developer or need more information, then visit cvpcs's blog post. The developer did test this build before releasing it for general public but it doesn't ensure bug-freeness. All credit for this Bionic Boostrap Recovery goes to CVPCS and other developers / testers who helped.