Jailbreak & Unlock WP7 Samsung Phones, Enjoy Homebrews And Root Access
If you own a Samsung Windows Phone 7 device, Christmas just arrived a day earlier for you. Thanks to the amazing work of Jaxbot over at Windows Phone Hacker, an interop unlock has been released for WP7 devices. However, it has to be admitted that Jaxbot's WindowsBreak is not the first option available for unlocking Mango devices. To get root level access on your phone, you can either pay $99 and register with Microsoft via the developers hub, or there is the option to go for the newly-released Chevron, which costs $9. WP7 users who don't have a Samsung will still have to resort to those methods, but the lucky Samsung users can get interop unlock for free, which grants a higher level of registry access than Chevron's $9 developer unlock.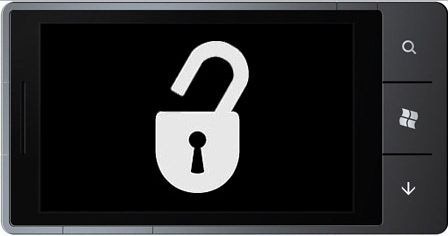 If you are worried that you will need to download a lot of tools, get Zune updated and a whole lot of other similar preparations (as discussed in our guide to unlocking Mango devices), then think again. You don't even need to be near a PC before you can use WindowsBreak. The unlocking process works much like jailbreak.me works for iOS. Here is the step-by-step guide to gain interop unlock on Samsung devices.
Instructions:
Go to your phone's Internet Explorer, and enter the following URL
https://windowsphonehacker.com/windowbreak
This will take you to the jailbreak page. You will see two options beneath the description, Read more and WindowsBreak Me. Tap the WindowsBreak Me button.
Following the second step will open up a technical-looking page, with some directories listed there. From there, tap on the 7th option (yeah, we counted the folders), named "windowsbreak". Even though the name of the file is not visible fully in portrait mode, holding your phone in landscape will reveal that the file is actually labeled windowsbreak.xml.
Downloading the XML file will open up a new IE tab. Without doing anything, exit the browser by pressing your device's Start button.
Go to the phone's dialer, and dial ##634#. This will open up the Diagnostics menu.
In the Diagnostic keypad enter *#9908#.
This will open a drop-down list on your screen. Scroll to the end of it, and select the windowsbreak option.
Hit Save.
Wait for a minute, and then restart the phone.
We tried this on our Samsung Omnia 7 and it worked flawlessly. For people with WP7 devices other than Samsung, the developer has promised that WindowsBreak will soon incorporate HTC and Nokia phones as well. To read more, and to deal with any problems faced during the procedure, head to the source link given below.