LifeDropper For Android Uses The Camera To Identify Colors Around You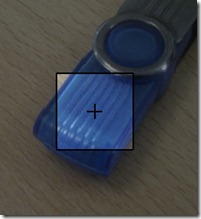 Our life is full of colors, with each color appearing in umpteen different shades. The problem, however, arises when you're required to correctly identify between any two shades. The perplexing combinations of RGB and CMYK make it even more difficult to come with an exact match of the color that you have in your sights or mind. Developed by XDA member sudo.adam, LifeDropper for Android is a simple, handy tool that lets you capture and identify colors from your surroundings. The app uses your device's camera to capture the color within a user-defined area (number of pixels at the center) of the scene in focus, displays its RGB and CMYK values and hexadecimal code and lets you save said info to your device. LifeDropper is particularly useful for graphic designers who often find themselves looking for a quick and simple way to collect real-life colors on the go and replicating them in their work. Hence the tagline, "the eyedropper tool for real life". The app is in beta as of this writing, and we'll be reviewing it past the break.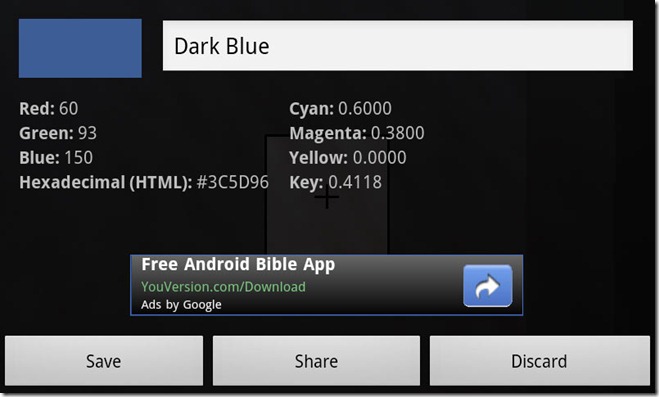 You can give each captured color a label of your choice before saving it to your device. Saved colors can later be viewed or deleted from within Menu > Tag Gallery. To redefine the active area, select Menu > Settings > Number of pixels.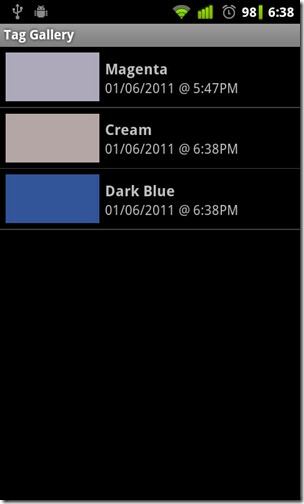 If you're an avid graphic designer, you've probably already come up with multiple uses for this app. Here's one off the top of my head: say you want to replicate the color of your office table or your favorite shirt in an image editor (Photoshop, for instance). Instead of going through the hassle of capturing a photo of the object, transferring it to your computer, opening it in the editor, then using the eyedropper tool, you can simply use LifeDropper to capture the color, then input the displayed hexadecimal code in the color palette of the image editor. It's all pretty simple, swift and, best of all, it happens in real-time.
Head on over to the app's XDA-Developers thread to download its latest version, or use the Android Market link provided below. If you like what you get with LifeDropper, then you are certainly going to appreciate SwatchMatic – an even more comprehensive app of the same kind that displays complete color swatches relevant to the identified colors, and generates rich color palettes from all the colors appearing within your camera's viewfinder.
Download LifeDropper For Android