Listen To Incoming SMS On Your Android Phone
Suppose a situation where you're driving on a busy road, waiting for an important SMS but you know you can't view it when it is received because you'd be breaking the law if you did. If you're an Android user, there are a number of apps that remedy this day-to-day problem, a few of which are briefly reviewed after the break.
SMS Reader – Adroit Developers (Free)
SMS Reader reads out incoming SMS, complete with the name of the sender. All you have top do is launch the app, press menu and enable and any SMS that follow will trigger a popup showing your SMS inbox, while a female voice reads them out for you. New to the Android Market, the present version of this app is very minimalistic and does not have as many features as other similar apps. However, unlike the other two reviewed below, Adroit Developers' SMS Reader gives you the option to play older messages and search for them by keyword. Any message can be played by selecting it from inside the app and tapping Next.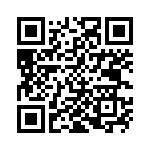 SMSReader – Braun Android (Free)
SMSReader has a few additional features that give it an edge over the above reviewed app. It allows you to disable the pop up on SMS reception, for one. In addition, you can set it to read out the caller name in the event of an incoming call. You can even customize what the reader should say in response to an incoming call or SMS or when it comes across an emoticon in the message body. The app comes with a handy widget that you can place on your homescreen for easy access. The widget lets you switch between Name only, Name+Text and Silent modes with a single tap.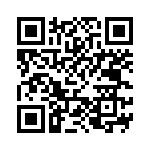 Drive Safe.ly – iSpeech.org (Free/Paid)
Drive Safe.ly is probably the most comprehensive SMS/Message reader app on the market as of yet. In addition to essential features, the app reads out both incoming SMS and Email and allows the user to set the amount of words to be read from the message body. Unlike Braun Android's SMS Reader, the widget that comes with Drive Safe.ly only allows you to disable/enable the application.
Upgrading the app to Pro version unlocks the Enable Voice Response option which allows you to execute certain predefined functions in response to an incoming SMS/Email with vocal commands spoken directly into your phone's microphone!