Root Samsung Galaxy Precedent In One Click [How To]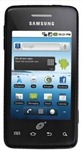 Galaxy Precedent is a CDMA based mobile phone intended for the budget market. It is not uncommon for budget phones to have their rooting guides on popular Android forums buried underneath a pile of guides concerning the much hotter phones. If you still have a Galaxy Precednt lying around, or are still using one and have never rooted it, you may like to know that rooting the device is simply a one click automated process. Want to root yours? Just read on for our complete guide.
For those of you who are new to the concept, rooting your Android device allows you to do all sorts of advanced stuff with it that is otherwise not possible. You can install and use apps that require root access, install a custom recovery using ROM Manager, get access to the internal storage of the device and add/remove system apps, edit system configuration files to customize your device, and a lot more. To learn more about why to root your device, see our post here.
Convinced and ready to root your Samsung Glaaxy Precedent? Just follow the following instructions and you'll have it rooted in no time.
Disclaimer: Please follow this guide at your own risk. AddictiveTips will not be liable if your device gets damaged or bricked during the process.
Requirements:
Instructions:
To begin, download the root package from the link above and extract the contents.
Make sure USB Debugging in Settings > Applications > Development.
Connect the device to the computer via USB. If the drivers aren't already installed and your device isn't being recognized properly, download them from the appropriate link for your version of Windows and instal them.
If you are on Windows,  simply run the .bat file to begin the rooting process. Those of you using Linux or Mac, run the .sh file from the terminal instead.
Once the script has finished executing, you may disconnect your device from the computer. Restart the device in case it doesn't restart automatically by the script.
There you go – your Galaxy Precedent should now be rooted, ready and waiting for you to unleash its full potential. Credit goes to Shabbypenguin at Android Forums for bringing this method to us.
Did this method work successfully for you? Know of another method for rooting this device? Don't forget to let us know in the comments below. However, if you come across any issues, head over to the Android Forums link below to the original forum thread for the method and check out the posts there for a solution. If you can't find one, post your question there and the developer or a community member will likely guide you with fixing the issue there.