SHREDroid For Android Wipes Traces Of Deleted Files From Internal Memory & SD Card
Deleted files leave behind residues that can be used to recover or reconstruct them. They aren't completely removed unless the memory sectors that contain said residual remains are overwritten. Which means that the bookmarks, contacts and other private data that you delete from your mobile device are merely brushed under the rug and very much recoverable. SHREDroid for Android is a free, easy-to-use app that allows you to either manually remove all traces of deleted files from your device's internal memory and/or SD card or set it to do so automatically after set intervals of time. That's right. It's like a simpler version of CCleaner's Drive Wiper feature. The app basically overwrites sectors housing residues of deleted data to prevent its recovery. This can prove to be particularly useful for people who regularly find the need to do away with sensitive or confidential data stored on their phones.
The app lets you choose the time interval between successive automatic wipes. Once the aforementioned background service is enabled, you can set it to wipe or "secure delete" only when your phone is locked to prevent the app from unnecessarily hogging system resources while the device is in use. During our test-run on an HTC Desire Z running MIUI, the app took roughly 4 minutes to wipe both internal and external storage the first time around.
The app seems to do what it says. Hooking up our Desire Z to the computer and scanning its SD card with a free file recovery application (Recuva for Windows 7), we found it squeaky clean, without a shred of recoverable data.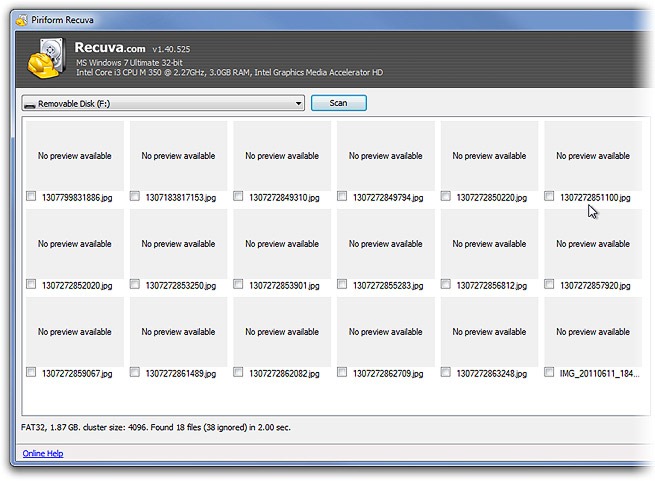 However, testing the app on an HTC Desire running a custom MIUI ROM (MIUI XJ D2EXT X-Part) and an HTC HD 2 running the original MIUI, we ran into a few problems – if the screen was allowed to time out during the wipe, it refused to wake upon pressing the power/wake button until the scan was completed, a message/call was received or sometimes, not at all. Also, a scan of the SD card with a file recovery freeware revealed that it had not been wiped completely.
As the app worked like a charm on the Desire Z, it is safe to assume that the EXT partitions/data2ext scripts used in the other two devices might very well be the cause of said problem.
You can grab the app for free from the Android Market via the provided link or QR code.