Sn0wBreeze 1.6.1 Jailbreaks And Unlocks iOS 4 [Windows Custom Firmware]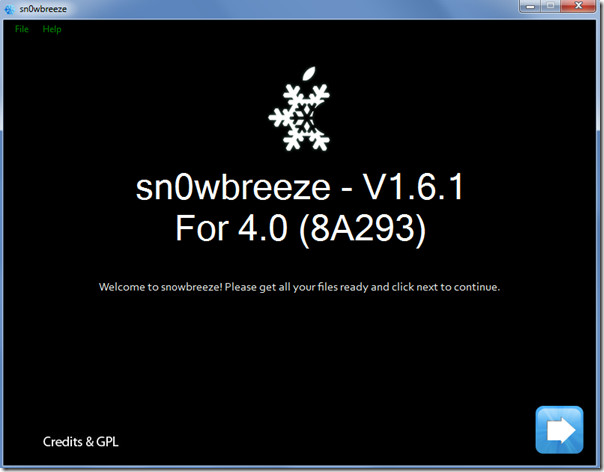 As we speculated earlier, sn0wbreeze Ver 1.6.1 is finally released. This version of sn0wbreeze can be used for jailbreaking iPhone 3G/3GS and iPod Touch 2G using custom firmware method. Unlike PwnageTool, Sn0wbreeze is totally Windows OS based so any iPhone and iPod Touch users using Windows OS can easily apply this method for jailbreak.
Here is the step by step guide on how to jailbreak your iPhone 3G/3GS and iPod touch using sn0wbreeze version 1.6.
Scroll down for all related links
The first step is to make sure that you have downloaded and installed iTunes 9.2 along with .NET 3.5 framework.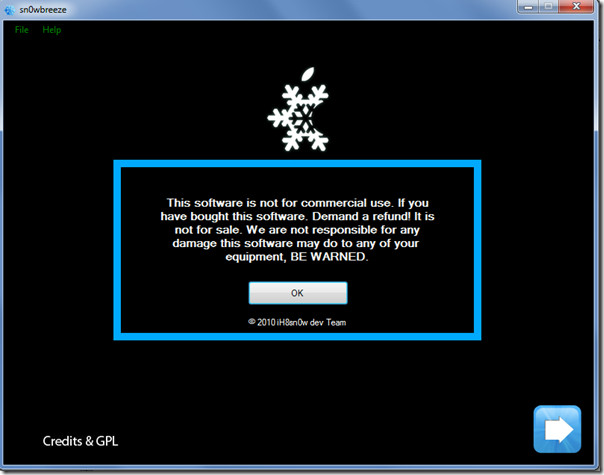 Next, connect your device to your computer and backup all your data using iTunes.
Now download the iOS 4.0 Firmware according to your device and place it on your desktop [ or anywhere you feel like].
Launch sn0wbreeze and hit the next button on the first screen.
After you click "next". you will be given two options i.e. Simple Mode and Expert Mode on the next screen. Choose Simple Mode if you want to add Cydia, Sn0wbreeze boot/recovery logos etc automatically. You can select the expert mode in case you want to install all these goodies by your self. After selection, click the blue arrow to continue.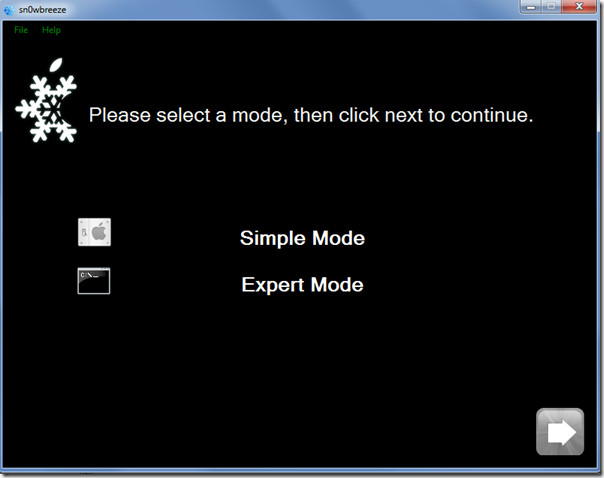 The next screen will ask you for "IPSW selection". Click the "Browse" Button and point it to the location where you have placed the custom iOS 4 file for sn0wbreeze.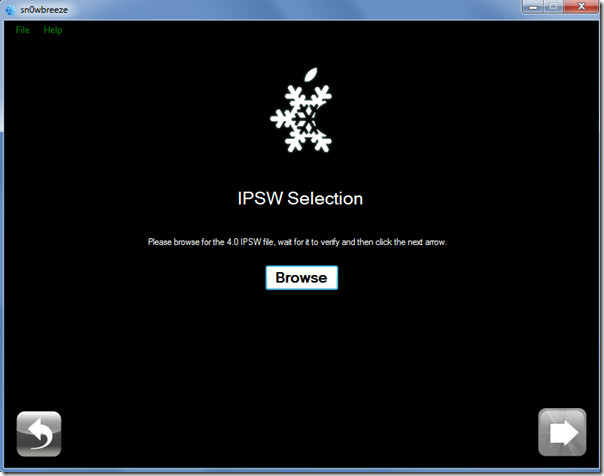 At this point Sn0wbreeze will confirm your firmware and will also identify the iPhone or iPod Touch model.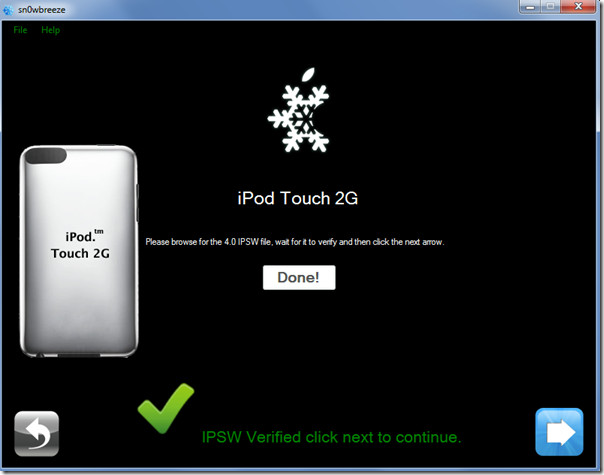 The next screen will give you the carrier unlock [hacktivation] option. press "yes", if you are using iPhone on non-official carriers and press "no" if you are on official iPhone carrier like At&T.
Now press the start button on the screen and wait for an0wbreeze Ver 1.6.1 to create a custom iOS 4 IPSW file. Once the process is complete, the new custom IPSW will be loaded on your desktop.
Once you see the "Done" screen, select the relevant option [Yes, No] for the question "Is your iPhone 3G/3GS iPod Touch 2G already jailbroken ?".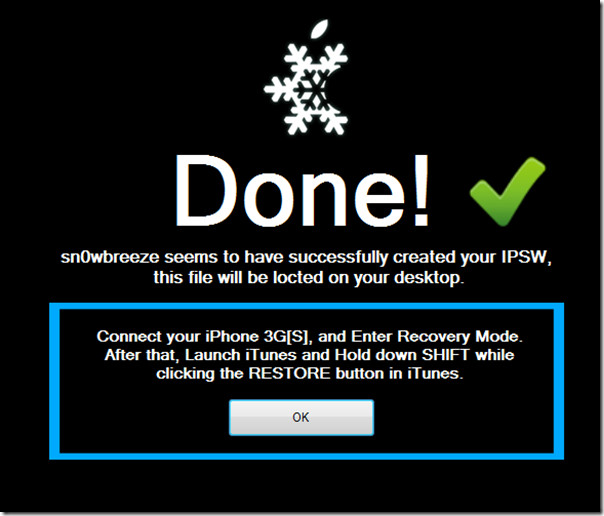 Now follow the onscreen instructions to place your phone in the DFU mode.
Once the recovery restore process is over, iTunes will prompt you for IPSW firmware file. Select browse and select the iOS 4 custom IPSW created with redsn0w earlier.
Wait for iTunes to restore your iPhone 3G/ 3GS and iPod touch 2G to custome IPSW iOS 4 firmware file created with sn0wbreeze.
Once iTunes is through with restore process, your iPhone or iPod Touch 2G will reboot automatically.
And there you go! You have a jailbroken and unlocked iPhone 3G/ 3GS or iPOD Touch 2G. Enjoy
Download iOS 4 For iPod Touch 2G, iPhone 3G and iPhone 3GS
Disclaimer: Please make sure that you have ample hands-on jailbreaking experience before trying your hands on this one. Addictivetips won't be liable for any damages that may incur to your device during the process.