We are reader supported and may earn a commission when you buy through links on our site.
Learn more
What Is Amazon's Background Check Policy?
Amazon is one of the biggest employers in the USA and we get asked a lot how their hiring process works and how they use background checks. In this guide, we will explain everything you need to know to apply for a job with Amazon with confidence. In particular, we will advise you how to check your own records to make sure there is nothing that Amazon might object to and show you the best sites to use to do this.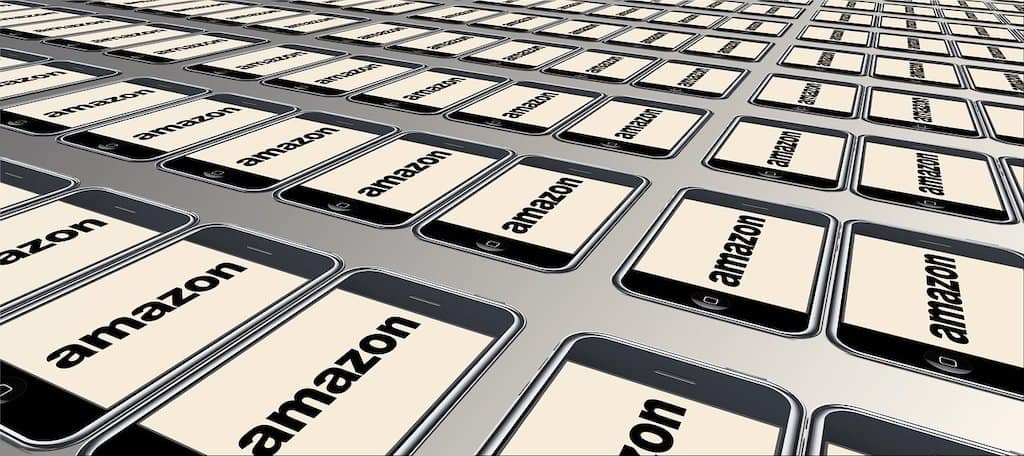 In little over 25 years, Amazon has grown from a small tech start-up to become one of the biggest companies in the USA, and around the world. It is also one of the country's biggest employers too with an estimated 750,000 employers all over the USA.
Their employment spree shows no signs of slowing down either. Last year, they added an enormous 96,700 new staff to their workforce over a three month period. Similar growth in staffing numbers can be expected in 2020 and beyond.
But what is the process of getting a job at Amazon and what types of background checks do they run? In this article, we will explain everything you need to know about Amazon's hiring policy and detail exactly how they use background checks.
We will also suggest how you can check your own record to make sure there is nothing on there that Amazon might object to and recommend the best sites to use to do this.
If you want to get a job with Amazon, you need to read this guide first.
How to run a criminal background check on yourself
To give yourself the best possible chance of getting a job with Amazon, it is also worth checking your own record to see what information will show up on your Amazon background check.
While professional background checking sites are only available for employers, there are also lots of public background checks available online that anyone can use. These sites are not compliant with the FCRA or other legal restrictions. They will simply search for all available public records about an individual. But this can mean that they actually reveal more information than a professional check meaning that you can be sure you are prepared for any eventuality.
There are dozens of different public background checks online but some are much more reliable and thorough than others. This means choosing the right background checking site to use is very important. But this can feel like looking for a needle in a haystack.
Best Amazon background checking site
Fortunately, we can help you with choosing the best background checking site to prepare for your Amazon job application. Our researchers have been testing all the top background checking sites to see which is best at digging out accurate criminal record data.
As a result of those tests, we have identified two background checking sites we judge to be head and shoulders ahead of the rest of the field. Our top two recommended background checking sites for people applying for a job with Amazon are: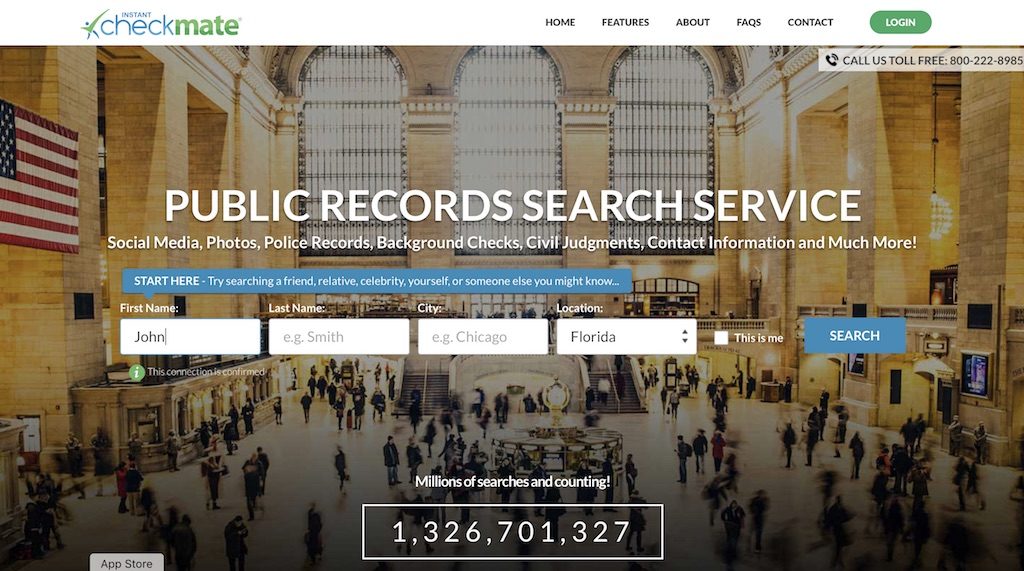 Instant CheckMate is able to dig out full criminal record details faster than any other site we tested. Its searches were lightning-fast yet still able to pull out all of the information you would expect, and more. The quality and detail of their results were exceptional and it was also all presented in very user-friendly reports.
Instant CheckMate offers well-designed tool to manage all your searches including a desktop dashboard and some neat mobile apps. Customer support was also impressive too with response times here matching their search times.
At $34.78 per month or $27.82 per month for a three-month package, Instant Checkmate is not the cheapestsite around. But if speed and accuracy are what you need, it is definitely worth the money.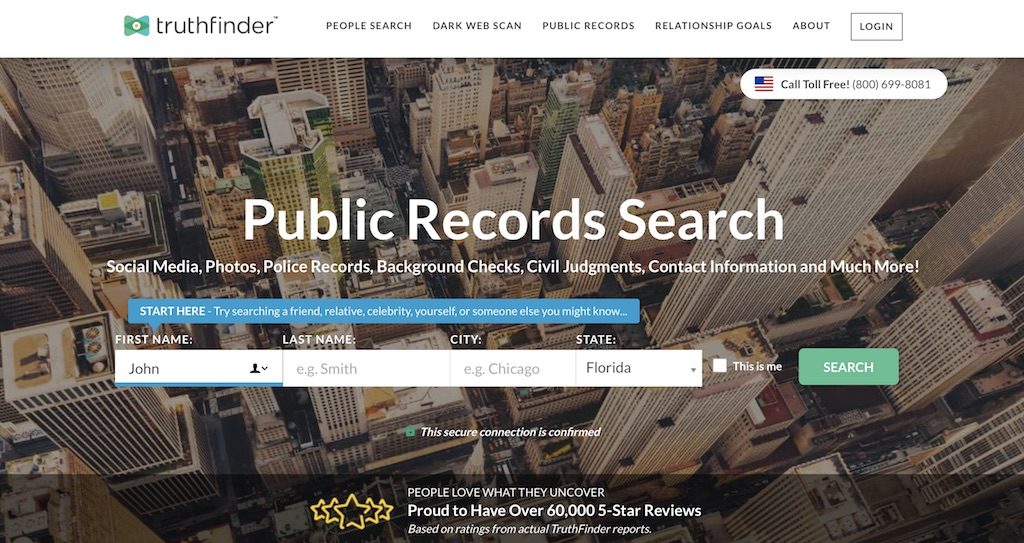 TruthFinder's big USP is accuracy and it excels at this. In our tests, it was able to dig out accurate results every time, even when we knowingly fed it with false or misleading information. The information it produces is comprehensive and detailed and is all presented in a user-friendly final report that our reviewers loved.
While their search speeds are not quite as consistent as some other sites we tested, the TruthFinder desktop dashboard was a joy to use and their iOS and Android mobile apps were also extremely impressive.
Customer support is another big selling point too. It is available around the clock on a toll-free number meaning it is completely free to use. With prices set at a reasonable level and real felling that customers are their priority, TruthFinder is another site we don't hesitate to recommend.
How does Amazons' application process work?
The majority of Amazon staff will apply for their jobs online. Amazon has a dedicated jobs website that details all their vacancies across the country and beyond. This site is the best place to go to look for vacancies near you.
If there is an Amazon warehouse or office near you, you might hear about job opportunities from existing staff members or they might choose to advertise locally. In that case, you may have the option of dropping in a resume and cover letter but the feedback we have had from applicants across the USA suggests that usually even these types of adverts will point you to the Amazon jobs website.
When you visit the Amazon jobs website, you will be asked to create an account much like many other websites. Once you have done that, you will be able to search for vacancies and read through the information pages and various other FAQs detailing how to apply for a job.
You can search for jobs on the site by locations, business categories, job categories or keywords. Once you find one you are interested in, click the "Apply Now" button next to the title of the role at the top of the page.
You then just need to follow the onscreen instructions. If you have already uploaded a profile of yourself onto their system, you can usually apply quite quickly. If you still need to do this, you will need to enter all the requested information about yourself. Even so, this process doesn't take too long.
How does Amazons' interview process work?
The application stage is pretty much the same regardless of what job you are applying for, but once you get through to the interview stage, things can vary quite a bit.
Generally speaking, if you are applying for a more senior role, you can expect to be asked to complete an assessment. This usually takes about 20 minutes and is designed to check that your skills and competencies match the role.
If you get past the assessment stage or are applying for a more manual role, you will then be invited to interview. Some roles will require a phone interview to begin with and if you are successful, you will be invited to interview in person. Others may just go straight to the in-person interview.
If you get through all of these stages, you are likely to be made a conditional job offer. The condition will be that you pass all of Amazon's background checks.
What does Amazon's background check policy involve?
Despite having so many employees, Amazon is still extremely diligent about who it hires. All applicants are expected to go through a number of different background checks in addition to passing their fairly rigorous application process.
The Amazon background checks will include:
A full criminal background check
A comprehensive reference check
A drug test
Let's explain the drug test first. Amazon will require you to permit them to take a mouth swab from you. This will usually happen after your in-person interview. This swab will then be tested for most common recreational drugs including cannabis, cocaine, and methamphetamine. If drugs are found, it is highly unlikely that you will be hired.
If you want to see whether you would pass this test, you can order a home drug testing kit and run a test on yourself. But don't think you can just get through that one test and then go back to your old ways either. As an Amazon employee, you will have to take an annual medical assessment that will include a drug test and they also reserve the right to spot test staff too.
The reference check is made to ensure that all of the experience that you claim on your resume is true. Depending on your previous employment history and how long you were in your previous role, they may just approach your most recent boss, but sometimes they will go two or even three bosses back.
This isn't something you should get too concerned about. Amazon is busy and they know other company bosses are too. Usually, they will just ask for confirmation about key details like your job title, salary, and overall performance. They are unlikely to dig much deeper than this although if you left a lasting impression (good or bad) with your previous boss, they may choose to share more. But generally speaking, as long as you have been honest on your resume, the reference checks shouldn't cause you too many problems.
Amazon's Criminal record check policy
The third background check will be a full criminal record check and this does have scope to cause problems for some applicants.
The first key point here is that Amazon is willing to hire people with a criminal record. This includes felonies and misdemeanors but Amazon is careful to note that it treats each individual and each felony on a case-by-case basis.
This is quite understandable. If you have a record for something like stealing from a former employer or fraud, Amazon might feel it cannot trust you to work in its warehouses or offices. If, on the other hand, you have a record for drug offenses or something else that shouldn't directly affect your work for them, they are more likely to consider you.
Amazon's policy is not currently to use a fingerprint criminal record check so they will be using a more conventional professional background checking service that searches through all publicly available records and will reveal details of any felonies, misdemeanors, arrests or charges that have been brought against you.
What laws and regulations govern Amazon's background checks?
As a US-based employer, Amazon is subject to the same laws and regulations as all other US employers. This includes their background checks, which are subject to the Fair Credit Reporting Act (FCRA) and other state laws.
If you are worried about your criminal record check, the FCRA is the law you need to know about. This law states that no employer is allowed to consider any criminal conviction that happened more than seven years ago.
That means, if your criminal record is from more than seven years ago, you can be confident that Amazon is not allowed to consider it when deciding whether or not to hire you.
In some states, there are additional regulations that reduce this time period even further. We would, therefore, recommend you check what the law is where you are so you know how far back Amazon can look.
What to do if something does show up on your record?
If your background check does show up a criminal record, the first thing to do is not panic. Remember, Amazon does hire felons so this doesn't automatically mean you won't get the job.
Armed with this information, you are in a position of strength and can go into your application with your eyes open and a few options available to you:
Is the crime relevant – Give some thought to what your criminal record was for. If it is not relevant to the role, there is a good chance Amazon will overlook it. If it is, think about how you can tell them about it. Was it a long time ago and were there mitigating factors or personal circumstances to explain your offense. If so, tell Amazon about these up-front and be honest. By controlling the narrative you limit the chance of them jumping to conclusions and increase your chances of getting hired.
Try and get your record sealed or expunged – For some misdemeanors or minor felonies, it is possible to get your criminal record sealed or expunged. You will have to meet all the necessary requirements in your state and make an application to the court that convicted you. This takes time, but if you can persuade them to seal or expunge your record, it will not show up on an Amazon criminal background check at all.
If an offense does show up on your Amazon criminal background check, their company policy is usually to contact you directly to ask you for more information. Be prepared for this call and know in advance what you want to tell them. They are quite an understanding company and if you can explain things, there is still a decent chance that they might hire you.
Summary
Amazon is one of the biggest employers in the USA with around 750,000 workers and more staff being hired all the time. With a business that continues to boom, if you want to get a steady job, Amazon is a good bet for you.
But they are still extremely diligent in their hiring process. In this guide, we have explained exactly how this process works and what you have to do to get a job with them.
In particular, we have also explained how their background checking process works and what information they will look for. We have advised you to check your own record before applying and told you the best sites to use to do this. We have also given you tips on what to do if you do have a conviction that will show up on this check.
Have you ever applied for a job at Amazon? Did anything come up on your background check that they had to raise with you? What did you do in this situation? Did you get the job? It is always helpful for people to hear about the real-life experiences of others, so do share yours with them today using the comment box below.