We are reader supported and may earn a commission when you buy through links on our site.
Learn more
What Background Checks Do Banks Use?
Banks use background checks to make sure the people working for them are trustworthy. But if you want to know what they check for and how reliable they are, you need to read this article.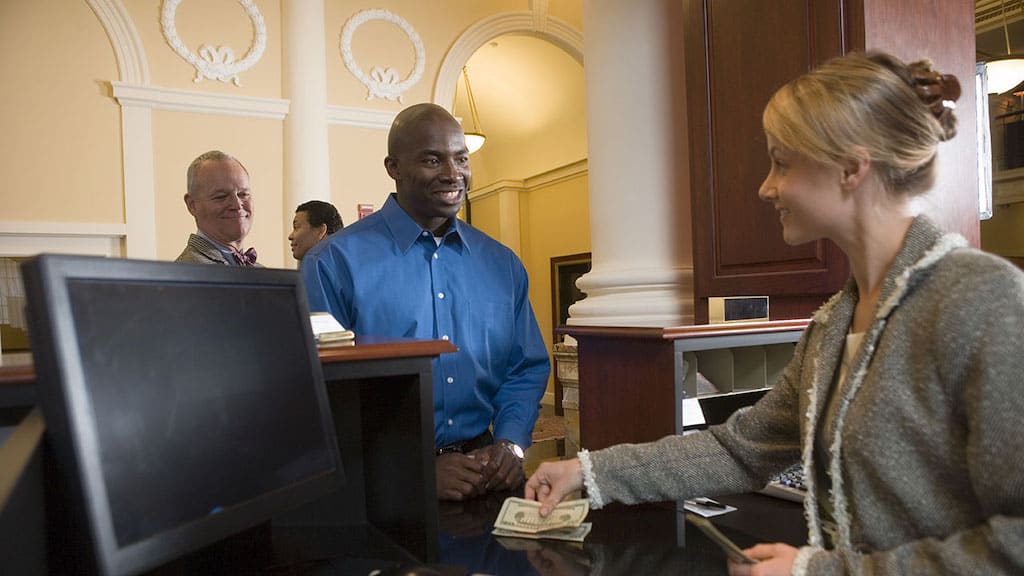 Working in a bank can be a lucrative career. Bank jobs are always in demand and they are often besieged with resumes whenever they advertise a job.
But banks have to be careful about who they hire. Working in a bank often involves easy access to large amounts of cash as well as sensitive personal information about customers and businesses that use their service.
Banks, therefore, have a duty to their customers, their shareholders, and their insurers to do everything they can to ensure that none of their staff are the sort of people who are likely to steal from them or compromise the private information they hold.
One of the most important ways they do this is by running background checks on all prospective employees before offering them a job. But what exactly do banks look for in these background checks and how do they differ from the general background checks that anyone can run?
In this article, we will explain everything you need to know about how banks run background checks and also recommend the best background checking sites you can use yourself.
What is a background check?
A background check is a website or service which can search through all publicly available information to find out information about specific people.
There is a huge amount of information held in the public domain about everyone but until the advent of the digital age, sorting through it to find details about specific people was a time-consuming and laborious task.
Now the majority of public records have been digitized, it is much easier to search through them and there are a lot of websites that have emerged that offer this service for just a few dollars a month. These sites can reveal all sorts of information including:
Employment history
Criminal records (state, county, and city)
Education history (high school and college)
Credit history
Financial records
Work authorization
License details
Driving record
Social media profiles
Each item of information on its own doesn't tell you a great deal. But when these sites compile it all together, the reports they generate give you a very revealing portrait of the person.
Background checks like these are used for all sorts of different reasons:
What is the most effective background checking site?
Public background checking sites are different from the consumer sites that will be used by banks when vetting applicants. But they do still turn up much of the same information, and sometimes more.
There are a couple of reasons why you might want to conduct your own bank background checks, either to see what information is out there about you or to check up on a member of bank staff you have concerns about. We explain this in more detail further down the article.
But if you do want to run your own background checks, these are the best two sites to use: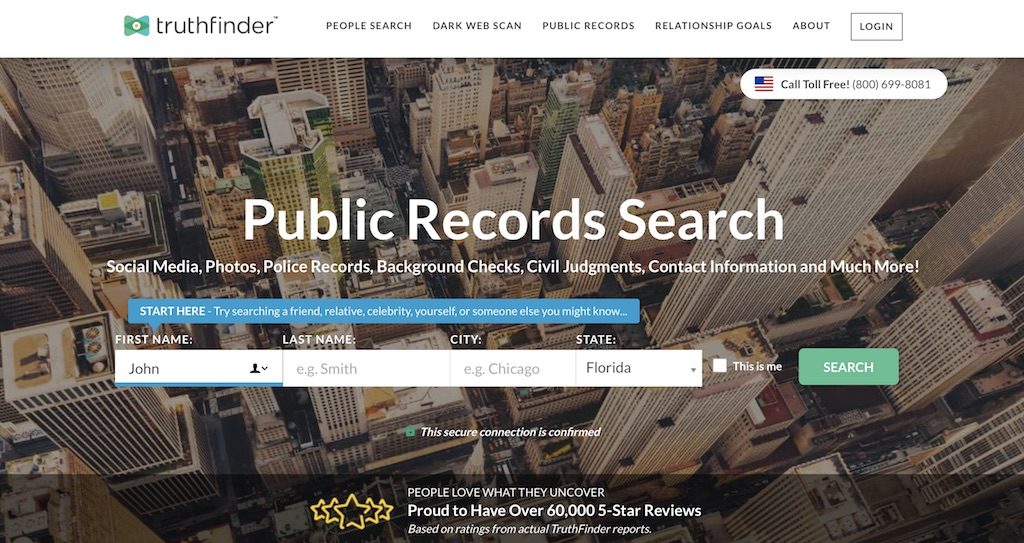 TruthFinder really lives up to its name by generating accurate results even if you enter in misleading or incorrect information. This robust research tool is smart enough to cut out things that are wrong or don't make sense and use what's left to conduct its searches. The results are impressive.
TruthFinder pulls its results together in a report that is both well-designed and easy to navigate. It also offers a terrific user-friendly dashboard and impressive apps too. Put together, this makes TruthFinder one of the most usable background checking sites our team have tested.
Our team was also particularly impressed with the TruthFinder customer support offering. It is available around the clock on a toll-free number. That means you can get help whenever you need it and you don't have to pay a cent to access it either. Given TruthFinder's competitive prices, that makes their background checking service a compelling proposition.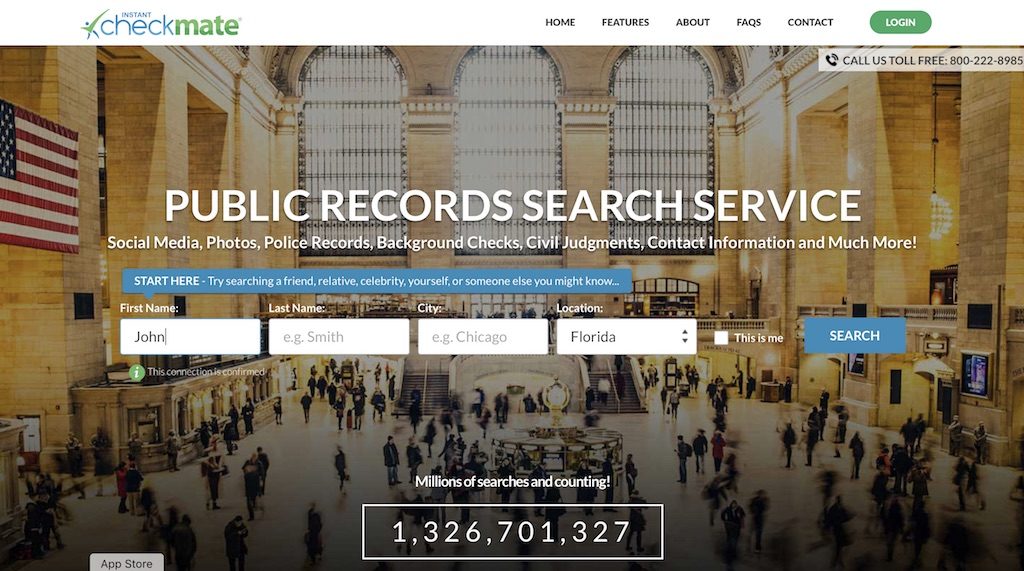 Instant CheckMate is the ideal background checking site if you need to get information fast. It generates background check information and compiles its reports faster than just almost every other site we tested. This speed doesn't come at the expense of accuracy either. In our tests, Instant CheckMate had an extremely impressive accuracy rate and their reports were thorough and easy to read.
There is a desktop dashboard that is neat and easy to navigate and their apps for iOS and Android devices are similarly designed and very easy to use. Customer support is also impressive and our researchers found Instant CheckMate delivered one of the very best all-round user experiences.
Instant CheckMate is available for $34.78 per month or you can opt to pay $27.82 for a three-month subscription. It is not the cheapest background checking site out there but if you want speed, accuracy, and all-round good service, you won't go far wrong.
The Instant CheckMate desktop dashboard is neat and simple to navigate around and their apps were especially impressive. They can be downloaded onto Android and iOS devices and make running an Instant CheckMate search a real pleasure. With a helpful support team in place too, Instant CheckMate is another great background checking site.
How are the background checks run by banks different?
Unlike public background checks, the background checks run by banks are regulated to govern what information they can and cannot consider about potential staff.
There are two pieces of legislation which cover bank background checks:
Fair Credit Reporting Act (FCRA) – This law applies to all employers and governs the type of information they can consider when hiring staff. This includes not checking criminal records more than 7 years old and not considering things like age, gender, and ethnicity when hiring staff.
Federal Deposit Insurance Act – The Federal Deposit Insurance Corporation (FDIC) insures banks in the USA. Section 19 of the legislation behind the FDIC states bans banks from hiring "any person who has been convicted of any criminal offense involving dishonesty, breach of trust, or money laundering."
Because of these specific legal requirements, banks will not use a regular background checking site. They will instead opt for a consumer background checking service that is certified as compliant with all relevant laws and regulations.
What information will bank background checks look at?
Each individual bank will have a different policy about what information it considers when running a background check on prospective staff. These will also comply with the relevant laws and regulations in their respective states as well as the federal laws outlined above. They may also vary depending on which consumer background checking service they use.
But in general terms, most banks will want to see the same general type of information. This is likely to include:
Criminal history checks – their priority will be to check for any financial offenses such as theft, embezzlement, fraud or money laundering. But many banks will also look for any violent or sexual offenses as they will want to foster a safe and friendly working environment in all their branches and offices.
Credit History checks – this is a simple way for banks to learn about applicant's financial habits. They are not permitted in all States and will not reveal your credit score but will show details such as loan amounts, bankruptcies, debts you are repaying
Employment Checks – to confirm the employment you have detailed on your resume is accurate.
Professional credentials – to ensure you have not made up or exaggerated any professional credentials or qualifications you might hold.
Education records – to make sure you hold all the educational qualifications you have claimed.
Why you might need to use a background check
If you are planning to apply for a job with a bank, you can be certain a background check will be run on you. It is therefore not a bad idea to run a background check on yourself before submitting an application.
By doing this, you can be aware of what information the bank is likely to come across in its own checks. There might be some things you can have removed (it is possible to strike some criminal records from the files for example) or otherwise explain in your application.
Another reason to use a background check is if you have concerns over your own bank's staff. Most US banks are pretty thorough in their checks but none would claim they have let an undesirable applicant slip through the net. They also on run checks when people join the bank. They are unlikely to continue checking staff once they have joined. People also turn to crime for all sorts of reasons and these might now show up in a background check.
If you do have concerns, there is nothing to stop you using one of the sites we have recommended in this article to run a check on the cashier or manager of your local bank to see if there is anything in the records that you should be worried about.
Most background checking sites only need a minimal amount of information so even if you only know their name and the city where they are based, you should still be able to track down information about them.
Conclusion
Banks have a responsibility to ensure that all of their staff can be trusted in the job which is why they all run background checks on prospective employees. These checks are different from public background checks but will still generate much of the same information.
In this guide, we have outlined the sort of information banks are checking for and why. We have also explained why you might want to run your own background checks and recommended the best sites to use for this.
Have you ever worked in a bank? Have you had doubts about your own bank's staff? Have you ever used a background check to solve this problem? It is always helpful to get the thoughts, experiences, and insights of all our readers, so why not share them with us using the comment box below?